Man who helped ex-KDF's Major Mugure dispose of wife's and kids' bodies jailed for five years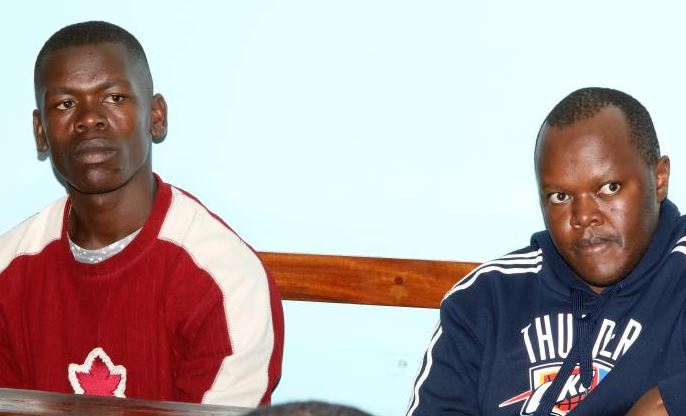 The High Court in Nyeri has sentenced Collins Pamba, the man who helped a former Kenya Defence Forces soldier dispose of the bodies of his wife and two children in Nanyuki to five years in jail.
In her judgment on Thursday, Justice Florence Muchemi ruled that she was convinced that Pamba, had been acting under the instructions of former military officer Major Peter Mugure, the prime suspect in the three murders.
Justice Muchemi noted that last year, in an affidavit, the investigating officer had said that Major Mugure had sent his sister Nancy Mugure to visit Pamba at Kerugoya Prison- to ask him to recant his confession.
Justice Muchemi also cited that the Director of Public Prosecutions (DPP) and the accused's lawyer Lucy Mwai had presented convincing mitigating factors that she considered while delivering the sentence.
The prosecution led by Duncan Ondimu had told the court that Pamba had cooperated with the police in conducting investigations.
He said that since his arrest on November 16, 2019, he had disclosed very useful information concerning Mr Mugure by recording a confession.
"Even while he was still in remand at the Kerugoya Prison when there were attempts to interfere with the investigations by the prime suspect, he notified the prison authorities. This clearly shows that he is remorseful and ready to integrate with the society," Mr Ondimu told court.
Peter Mugure and his accomplice Collins Pamba were arrested on October 28, 2019, after they were alleged to have killed Joyce Syombua, Prince Michael, and Shaniz Maua.