Eyeless, handless bodies of two men retrieved from Thika River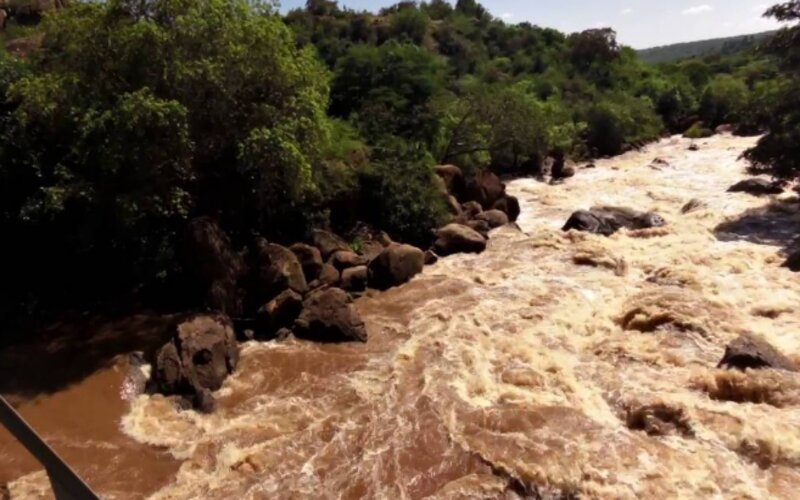 Mutilated bodies of two men floating on a river in Gatanga, Murang'a County shocked Kiunyu Village residents on Saturday, May 1, two days after Kitengela missing friends' remains were retrieved in unsettling circumstances.
The Gatanga bodies were removed from Thika River at 1pm, with witnesses saying the sight was disturbing. One of the dead men had his eyes gouged out, whereas the other had his hands chopped off.
The bodies, which were a few meters apart, were naked, witnesses told The Standard.
Mercy Wanjiku, who was at the scene when police officers from Kandara post retrieved the bodies at 4:30pm, said the discovery came at a shocking time, when two of the four men who went missing in Kitengela on April 19, are yet to be found.
"The men appear youthful," said Wanjiku.
None of the retrieved Gatanga bodies has been identified yet, police said.
One of the bodies was taken to General Kago Funeral Home in Thika, whereas the other was taken to a Murang'a morgue.
"The reason the remains were taken to different mortuaries is because one body was found in a section of the river that is in Kiambu County, whereas the other was discovered in the Murang'a stretch," said a police officer, who sought anonymity.
Attempts to reach Murang'a DCIO, Daniel Kandie, for comment bore no fruit.
The discovery of the Gatanga bodies comes two days after two of the missing Kitengela men were found murdered and their bodies stashed in sacks.
One of the deceased, Elijah Obuong, was found in Mathioya River in Murang'a County on Thursday, whereas the other, Benjamin Imbai, was discovered in a forest in Gatundu North, Kiambu County.
See also https://www.standardmedia.co.ke/national/article/2001411337/bodies-of-missing-men-found-in-muranga