Late Kiambaa MP to be buried today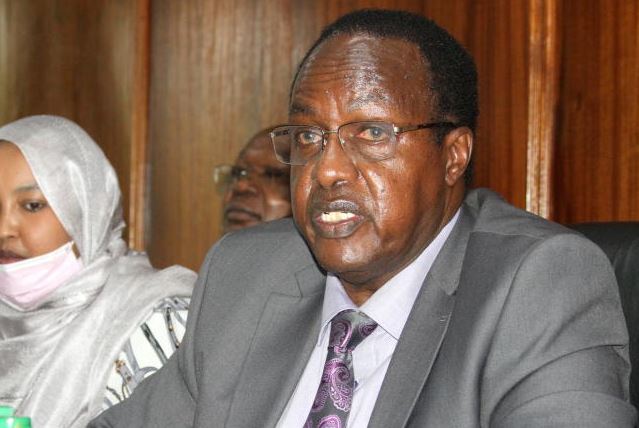 Kiambaa MP Paul Koinange who died on Wednesday from Covid-19 complications will be buried today.
Members of a joint parliamentary committee who visited Koinange's Kiambaa home to condole with his family said strict Covid-19 protocols will be observed during the burial ceremony.
Limuru MP Peter Mwathi, who is the chairman of the steering committee, said that only 50 people will be allowed into the compound and at the burial site.
Mr Mwathi appealed to Koinange's colleagues in the National Assembly and the Senate, and his constituents, to follow the proceedings on TV and social media platforms like Facebook and YouTube.
"The burial will kick off at 11 am and will take one hour only to complete and go home. There will be no refreshments whatsoever," said Mwathi.
He continued: "We know people want to come in large numbers but in the prevailing circumstances it will be difficult to allow a multitude of people here."
Mwathi said that only six MPs will be allowed into the compound. "We shall have a mega memorial service in one of the schools around as and when the Covid curve is flattened. We shall have all the tributes there; all the songs we want shall be presented then. But for now let us adhere to the laid-down rules."
Leonard Karuga, the family representative, said they would follow the Covid regulations to the letter. "Koinange was a man loved by many, and people from all walks of life would want to come and bid him goodbye but the circumstances are difficult."
Kiambu Governor James Nyoro said that by observing the Covid protocols as issued by the government, the committee would demonstrate that everyone was equal before the law and no one had been given preferential treatment.