Legacy: Kubai kin blocked from case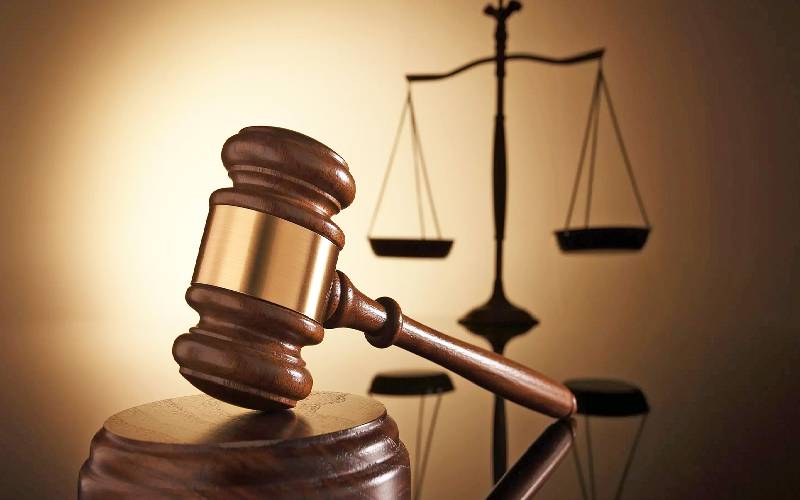 The Court of Appeal has thrown out an application by two granddaughters of former freedom fighter Fredrick Polwarth Kubai.
In an escalation of a 25-year court case which now turns to be a third-generation duel, Appeal Court judges Hannah Okwengu, Asike Makhandia, and Patrick Kiage unanimously agreed that Mary Sidi Mendza and Jane Njeri Njeru cannot join the case filed by their late father Moses Mendza Kubai against Christina Gakuhi Kubai.
The appeal had been filed by Mendza and Kubai's grandson Andrew Kamau. However, Mendza died on June 6, last year, leaving his two children to take up the fight.
But the judges found that they could only be enjoined in the case if they were pursuing it on behalf of their father's estate and needed to provide proof that they had been appointed administrators to the estate.
"Moses having died during the pendency of the appeal, the applicants could only pursue the appeal for the benefit of the estate of Moses, if they were appointed as legal representatives/administrators of the estate of Moses. We find that the motion is improperly before us. It is accordingly struck out," they ruled.
The heated succession case pits Kubai's children and Gakuhi, a woman they alleged to have been a house help.
But she asserts that the patriarch married her and had actually paid dowry to her family.
The case had been determined before High Court twice and in favour of Gakuhi.
Geoffrey Chania, a forensic examiner at the Director of Criminal Investigations, had claimed that the signature in the Will was not from the same person.
However, Justice Ongeri in her judgement dated August 2, 2019, found that the Will was valid and that the patriarch had provided for each of his children.
"I find the testator catered for all of his beneficiaries in the said Will. His beneficiaries were his previous wives and children," ruled Justice Ongeri.
Justice Chacha Mwita found that Kubai's children could not re-awaken the succession case by having Gakuhi charged for falsifying the hand-written Will.
The Will at the centre of the contest is dated January 19, 1991.
Kubai died on June 1, 1996.