Bishop eulogised as social justice defender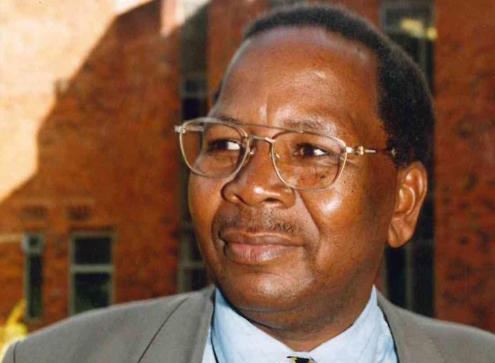 The inaugural bishop of ACK Diocese of Mbeere - Gideon Ireri (pictured) - will be remembered as a passionate social justice defender in the second liberation leading to the 2010 constitution.
His brother Benjamin Nyaga, yesterday said Ireri succumbed after a long battle with prostate cancer diagnosed at stage 4 in 2016.
Nyaga eulogised the bishop as a man who was not only a pillar of the family but also the community.
"Even when he became the bishop he focused his attention in ensuring communities around him are united for development," said Nyaga.
Ireri was the first bishop of the ACK diocese of Mbeere taking over from Bishop Moses Njue of the ACK Diocese of Embu, which had been split to have ACK Embu and Mbeere Dioceses.
The former Mbeere South legislator Reverend Mutava Musyimi eulogised Bishop Ireri as a hardworking man who would do anything for the church and the community.
"I was honoured to know him particularly when I was the secretary general at the National Council of Churches of Kenya (NCCK) for 14 years," Musyimi said.
Musyimi remembered Bishop Ireri as a man passionate about the church, his work and social justice.
He said the late bishop was privileged to be among the first members of the Unfungamano Initiative more than 20 years ago.
"We were trying to get a new constitution then and the politicians had admitted being unable to propel the second liberation," Musyimi recalled.
To push their liberation agenda, he said they assembled a strong team of religious community which Ireri was part of.
"And all those years Bishop Ireri was a very steadfast member. I still remember seated next to him during the day of merger in May, 2000 when we were trying to get a very difficult process concluded in Ufungamano and he stood there with me," he added.
Former legislator Norman Nyaga eulogised the late bishop as an exemplary worker in peace missions while serving as chair of peace and reconciliation justice commission at NCCK.
"He is among the vibrant group that will not be forgotten because of the role they played," Nyaga said.
He said the clergyman was instrumental in the making of the 2010 constitution through active participation in Ufungamano meetings.