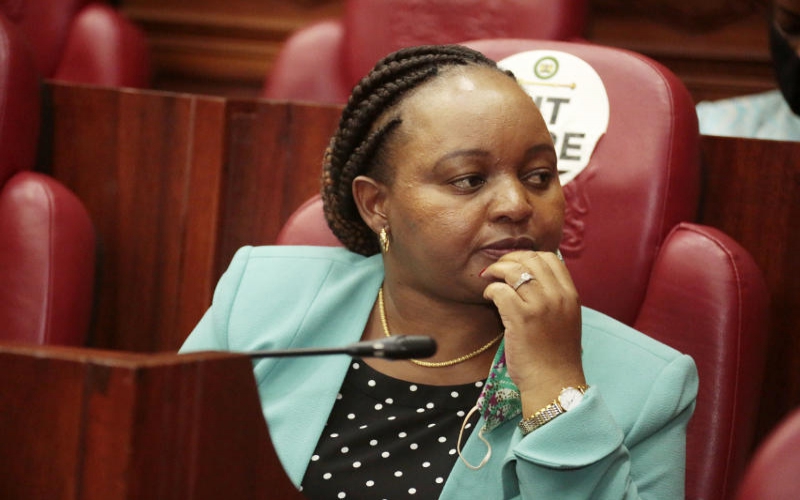 Kirinyaga County has closed its headquarters for two weeks in an attempt to control the spread of Covid-19.

In a statement seen by Standard Digital, the directive will take effect on Monday, November 16, 2020. The statement paints a grim picture of a rising number of Covid-19 infections and fatalities even though the necessary health guidelines are being observed.

"Despite efforts to keep the offices running and staff continuing to physically interact while strictly observing MoH Covid-19 guidelines, these have not borne desired results; if anything cases appear to be increasing by the day at the headquarters," reads the statement.

To ensure that services continue being delivered to the people, the county has advised its County Executive Committee and Chief Officers to develop plans that will ensure thet critical functions are executed while observing all MoH guidelines.

"Departments should conduct virtual meetings and use electronic devices in transmission of information and data as much as possible… it has become imperative to institute some urgent measures while avoiding to ground critical operations," adds the statement.

Unlike counties such as Nakuru and Nairobi that have been recording higher cases, Kirinyaga has not carried a lot of the Covid-19 weight given that it has only recorded three cases in the past three days.

Kirinyaga's move comes a day after a study by Kemri-Welcome Trust revealed that the country has more Covid-19 cases than those documented by the Ministry of Health (MoH).

The study which is involved in antibody testing has revealed that SAR-COV-2 antibody present in blood donors has increased from 5.6 per cent to 13.3 per cent.

Kenya has recorded 70, 245 cases since the first case was reported in March and has lost 1,269 people to the virus.
Another study published in Science titled "Seroprevalence of anti-SARS-CoV-2 IgG antibodies in Kenya blood donors" showed that at least 1.3 million Kenyans had been infected by the virus in June, a number that is not reflective of the official MoH data.