Dedan Kimathi's daughter arrested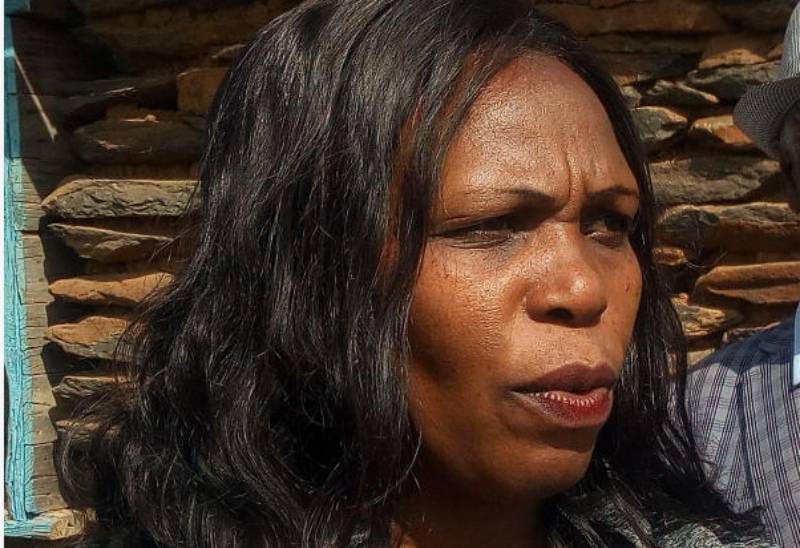 The last-born daughter of the late freedom fighter Dedan Kimathi, Ms Wanjugu Kimathi (pictured) spent the night at Rumuruti police cells after being arrested by the police.
She was arrested at Thome area while inspecting a piece of land that The Dedan Kimathi Foundation which she is the founder was planning to purchase for Mau Mau veterans.
According to her daughter Mukami Kimathi, no reason was given as to why she was arrested.
"We just saw a contingent of police officers who demanded that she gets into their vehicle. Up to now, she is still being locked up at the station," she told Standard Digital.
Ms Wanjugu confirmed the arrest on her Facebook page.
"True to their word, I have been arrested. Now locked up at Rumuruti police station. Tell my mother that if by tomorrow I will not be alive, I have been killed at Rumuruti".
The foundation has been championing the resettlement of Mau Mau veterans who have lived for over sixty years without land.
It has identified some 12,000 acres of land at Thome village which it plans to resettle them.
A month ago, the Foundation gave some 30 Mau Mau veterans ten acres of land which it also built them homes.
Ms Wanjugu has in the past accused a group of politicians of opposing her initiative.
Efforts to get comments from Rumuruti sub county police commander Kotobu Molu were futile as his phone went unanswered.