'Notorious' suspect charged over NHIF fraud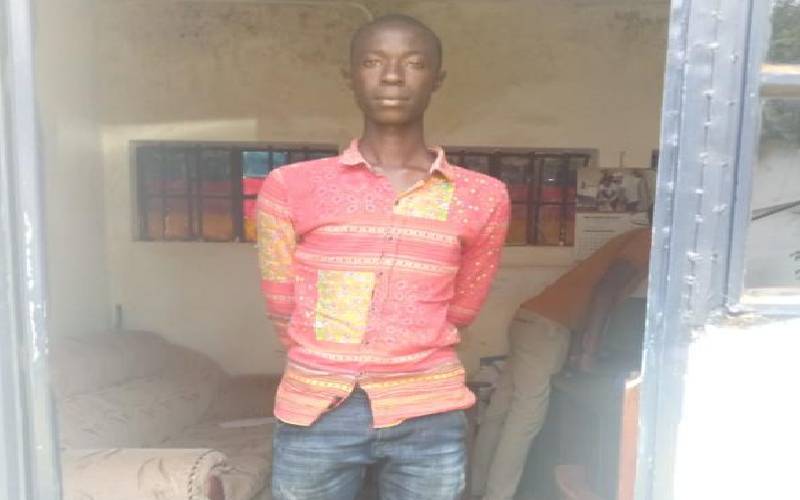 A man has been charged in court over the loss of Sh5 million at the National Hospital Insurance Fund (NHIF).
Nahashon Agudha (pictured), who is out on bond for another case before a Kiambu court, was at one time on attachment at NHIF in Mombasa.
According to an affidavit sworn by the investigating officer, Agudha is "the head of a notorious group that has been duping unsuspecting institutions all over the country by adducing false NHIF documents thus receiving services and obtaining drugs to the detriment of the lawful NHIF card holders and health facilities."
He was charged on August 17 before the magistrate's court in Maseno, Kisumu County.
But this is not the first time Agudha is being arrested and arraigned, according to the documents filed in court.
In a criminal case still pending before the Kiambu Law Courts, he is accused of three counts of impersonation.
In the fresh case, he is charged with seven counts mostly related to the use of fake identification documents. In one of the counts, he is charged with the intent to defraud Kisumu Specialist Hospital using a national identity card that does not belong to the bearer.
He is also accused of receiving drugs worth Sh300,000 from different health facilities in Nairobi, including Coptic Hospital, MP Shah Hospital, German Medical Centre, Africare Limited and Nairobi West Hospital. Some of the drugs he allegedly received in the racket include Xarelto, Augmentin, Gavison, Tramacet and Human albumin.
Agudha will be back in court on August 31 for a ruling on his application for bail.