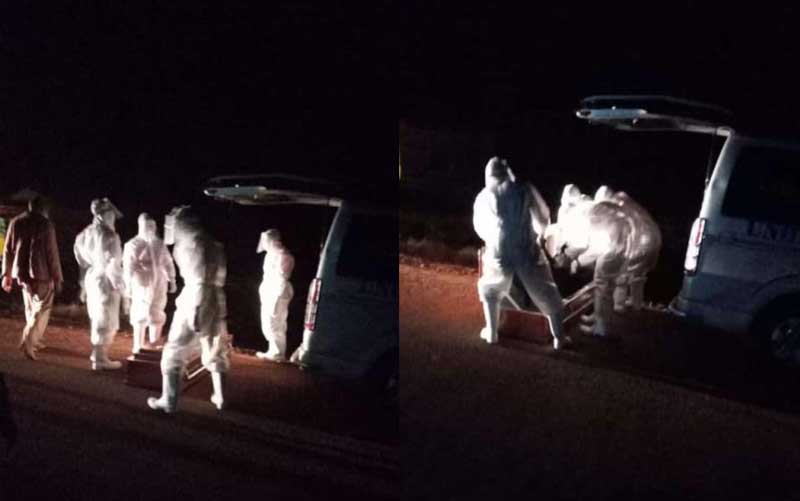 There was confusion at the burial of a man who died of Covid-19 while undergoing treatment at the Thika Level Five Hospital.
The burial of the taxi driver identified as John Gitau, 51, at Githunguri village, Kangema, was delayed for hours on Friday since there were no protective clothing for pallbearers to remove the body from the hearse.
Locals, police and public health officers watched from a distance as none had Personal Protective Equipment (PPEs).
After an eight-hour ordeal, the body was lowered into the grave in a 30-minute ceremony in the presence of public health officers at midnight.
For hours, the body remained in the hearse as the crew said they were only assigned to deliver it and not to be involved in placing it in the coffin, as they lacked PPEs recommended by the government.
Read More
The confusion started after the family insisted that their kin would not be buried in a body bag and demanded he be placed inside a coffin.
The incident brought business along the St Mary- Nyakahura- Kangema road to a standstill.
The deceased operated his taxi business in Nairobi where he lived with his family.