Lender donates food to over 1,000 families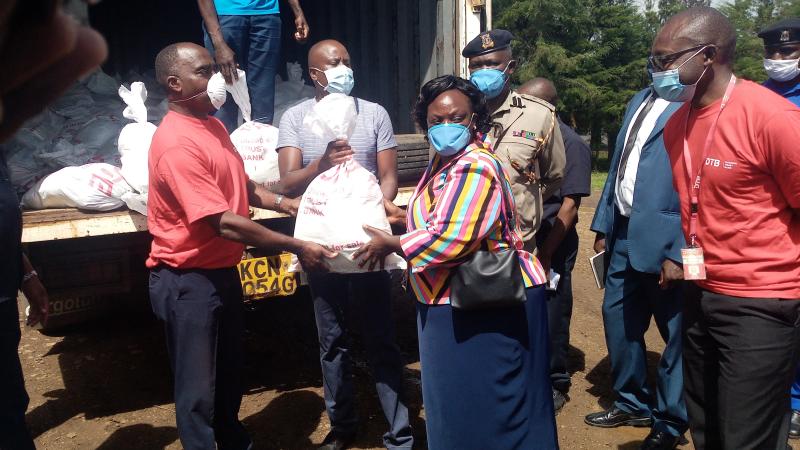 At least 1,000 families in Kieni West, Nyeri County will benefit from Diamond Trust Bank's Sh2.5 million food aid.
DTB Bank Chairperson Linus Gitahi said the institution had made a contribution of Sh100 million to the national Covid-19 fund and this was an addition to its countrywide contributions to support vulnerable families.
Gitahi was accompanied by Kieni MP Kanini Kega and spoke during handover of the donation to the Kieni West Deputy County Commissioner Mercy Gatobu at Mweiga town.
"The DTB bank has been in business for 70 years and has strong ties to many companies. It's an institution that is keen to support the community during these difficult times," he stated.
Gitahi said the food donations would be sufficient for the 1,000 families, identified by local administrators, for a month. "We are one of the strongest banks in the country and hopefully we shall overcome the pandemic together," he noted.
Kega urged private companies to stop sacking employees, noting the crisis had created extraordinary circumstances. "We've heard of entire hotel chains sending home employees. This will increase the strain on government to provide for these people," he noted.