Public-spirited Kiambu landlord reduces rent as coronavirus bites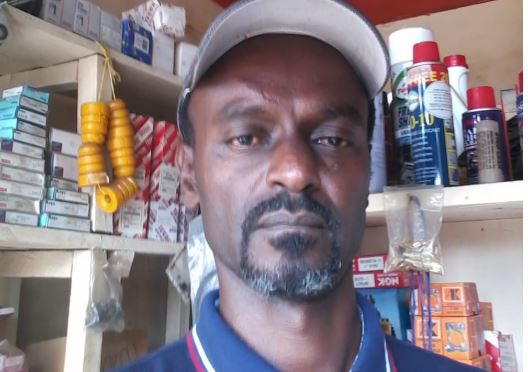 A Kiambu landlord has slashed rent for his tenants, a day after President Uhuru announced tax cut relief for civil servants.
James Karanja (above), a landlord in the sprawling Mugumo estate in Kiambu County heeded the call by the president and opted to waive rent for his tenants to soften the economic effects from the pandemic.
It was a sigh of relief for the tenants as Karanja in a text message Wednesday night announced that tenants will now pay half their rent in the month of April.
The apartment in Mugumo estate holds 20 tenants who pay Sh15,000 for a two-bedroom house and Sh10,000 for a one-bedroom house.
The tenants will now pay less Sh7,500 and Sh5,000 in the month of April respectively.
Karanja, who is also in the construction business said: "I am human, and for the last few days nobody has come to my yard to ask about the construction materials let alone buying. I figured out it is the same for everyone including my tenants," he explained.
Margarate Wambui, a mama mboga said she received the news in excitement as she was overstretched by the hard economic times experienced in the country even before the Covid -19 pandemic.
"I am as single mother of three. I sell tomatoes and onions in Kiambu, I have to pay fees for my three children in high school. Now that rent has been reduced, I expect Kiambu Governor James Nyoro to cushion traders like me from tax", she said.
Duncun Nduta, a student at KCA University said the Sh5,000 relief from April rent will enable him pay his fee arrears.
Another, Humprey Kigogo, a boda boda rider said the landlord's gesture came in handy but he should have waived the full rent for three months to enable tenants recover from the hard economic times.
"I wish the landlord can consider waiving the rent for three months. There is uncertainty of what the future holds, we are not even sure when the pandemic will end", he said.