Former Kigumo MP Jamleck Kamau calls for nationwide lockdown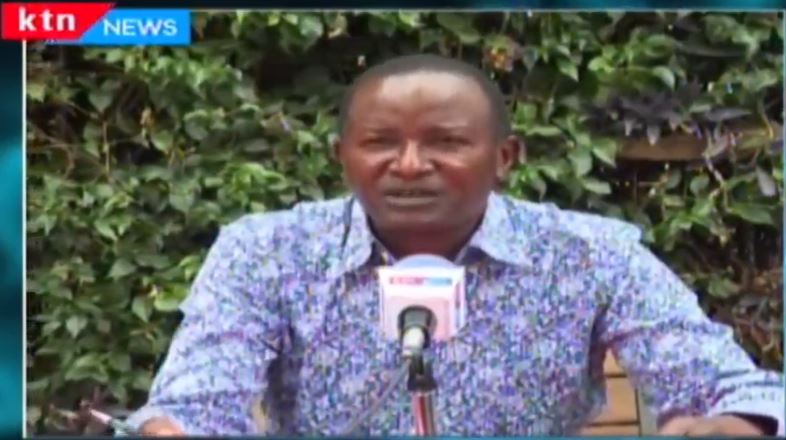 Former Kigumo Member of Parliament Jamleck Kamau (pictured) wants the government to call for a lockdown of at least three weeks, to curb the spread of the deadly coronavirus.
Addressing the media, Kamau said: "I urge the government to follow in the footsteps of other African countries like South Africa and call for a complete lockdown of at least 15-21 days."
The former lawmaker said that if Kenya is not careful, the country may find itself in a situation like that of Italy or the United States.
"It is important for us to take necessary measures to curb the spread of this disease. The only option we have is to do what we have to do," he added.
As of Wednesday, Italy has reported 6,820 deaths so far with over 60,000 coronavirus cases while the United States stands at 784 deaths and over 50,000 confirmed cases.
On Tuesday, WHO warned that the United States could become the epicentre of the coronavirus outbreak after a "very large acceleration" in the number of cases.
Kamau also expressed concern in the way the government has been handling both imported cases and those in isolation, accusing them of laxity.
He warned, "If we do not stop this now, we are headed for the worst and the only thing we can do from there is to start preparing mass graves."
As at Wednesday, March 25, there are 25 confirmed cases of the Covid-19 disease in the country.
In his latest address on the status of the coronavirus on Tuesday, Health CS Mutahi Kagwe said the cases had increased to 25 after an additional nine people tested positive.
The CS revealed that the new cases were spread out across four counties namely: Nairobi, Mombasa, Kilifi and Kwale.
The government has also suspended all international flights beginning today midnight.
Church services, prayers in mosques and all public gatherings have been banned until further notice.
On Sunday, State also directed that funerals be attended by not more than 15 family members.