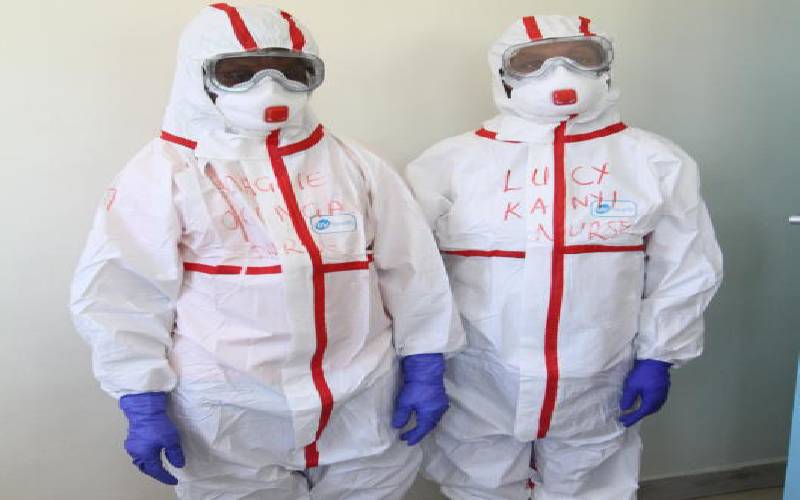 There was drama in Ndia, Kirinyaga county on Thursday after police stormed the church and ordered the worshipers to vacate it immediately.
The officers swung to action after being tipped by locals that the church members were holed up in the premise despite the government's ban on social gatherings of any nature.
According to reports, the faithful had failed to obey local's chief directive to vacate the church prompting the latter to inform the police.
It is reported that local administrators led by chief David Githinji went to Kibirigwi Deliverance Church to execute President Uhuru Kenyatta's directive abolishing any form of public gatherings, but the congregation refused to move prompting them administrators to call in the police.
Read More
"We had no otherwise but to inform the police because what they are doing has been banned by the President himself," Githinji told the media.
The clerics had claimed they were holed up in a meeting to create awareness about the coronavirus pandemic and that they were helping the government to curb the disease.
"We are here to sensitise our members on the deadly pandemic and how to handle it," Rev Kihara said.
Faithful are reported to be from neighbouring counties such as Nyeri, Laikipia and Kirinyaga for a prayer crusade.
Various churches have adjusted their timetable in the wake of the coronavirus pandemic and the directive by the government banning all public gatherings.
Catholic Bishops on Thursday announced that its churches will remain open in the wake of the outbreak of coronavirus.
Through a press statement signed by the Chairman of Kenya Conference of Catholic Bishops, Philip Ndolo, the church stated that it would remain a focal point of prayer.
"The Holy Masses will continue to be celebrated in our Churches but the Bishops' Conference recommends that the Diocesan Bishops grant temporary dispensation from the Sunday obligation for the next three weeks for any faithful who are able to attend it.
Deliverance Church had early directed its members to remain calm and pray without ceasing.
The church stated that it would be open to those who wanted to attend Sunday services but made a few changes.
"To avoid overcrowding and observe social distancing as encouraged by the World Health Organisation, we have re-arranged the sitting inside the main sanctuary to minimise physical contact," part of a statement by the church read.
Jamia mosque also announced the temporary suspension of all congregational prayers over coronavirus.
"The Jamia mosque has with the effect from Wednesday, March 18, temporarily and regrettably suspended the conduct of all congregational prayers until further notice," read an excerpt from the statement.