Cold weather pushes locusts out of Nyandarua County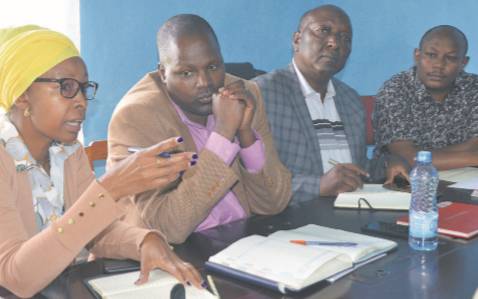 Farmers in Nyandarua have been assured the County is safe from desert locust invasion because its cold weather is not conducive to the insects. The assurance came after the locusts invaded drier parts of Ndaragwa constituency in Nyandarua North sub-county last week but did not cause extensive damage as it has happened in other counties.
The County Executive for Agriculture and Fisheries Dr James Karitu said the farmers had nothing to worry because the insect that had been sighted in parts of Ndaragwa had been brought by strong winds and since the weather in Nyandarua was not favorable for their survival they detoured to Laikipia County.
Dr Karitu, however, called on farmers and agricultural extension officers to conduct surveillance on the movement of the insects and note where they land, noting that they lay eggs which later hatch after two or three weeks. He said marking the sites will aid the officers in preventing breeding by spraying the sites once the eggs hatch. This is because locusts hatched in the County can adapt to the weather and become destructive.
"The situation is under control and no need to worry, you should continue with the normal farming practice," he urged the worried farmers in Ndaragwa, Karampton, Kiandege, and Mahianyu where the locusts were sighted on Friday. Dr Karitu was speaking when the Nyandarua County Disaster Management Committee visited the areas on Saturday.
The Committee announced that it would hold public barazas to sensitize farmers on how to handle desert locust in case they invaded their individual farms. Nyandarua Central Deputy County Commissioner (DCC) Gideon Oyagi who was in the team, respective area sub-county disaster committees will from today (Monday) commence planning on sensitization barazas in a bid to contain future possible locust invasion.
The DCC noted that the County had not recorded much destruction following the Friday invasion noting that the locusts had fled to the neighbouring Laikipia County owing to warm weather there.
Kenya's top 10 diseases
Skin disease, urinary tract infections, arthritis, diarrhoea and fever among leading causes of hospital visits.