Witness to nun's kindness celebrates 100th birthday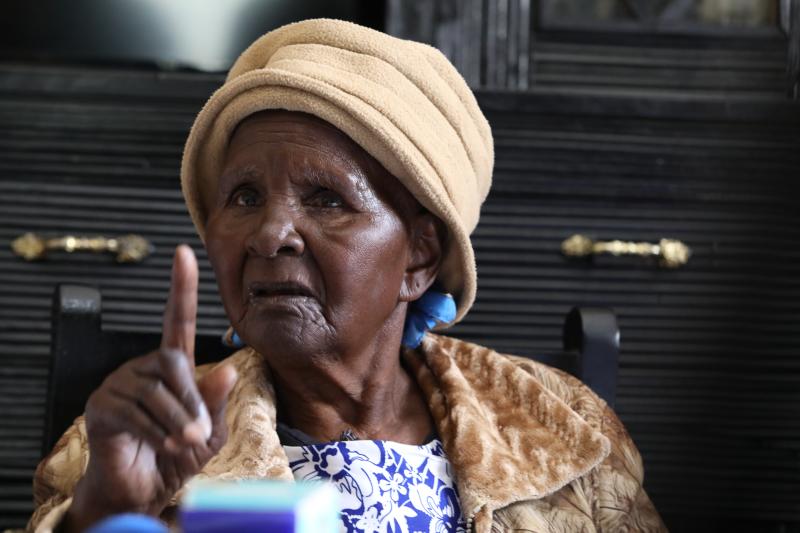 As Catholic faithful wait for the canonisation of Blessed Irene Stefani, one of the few people who witnessed the Italian nun's enduring acts of mercy and compassion is Emma Wangeci.
Ms Wangeci recently celebrated her 100th birthday at her daughter's house in Ichuga in Kieni, Nyeri County, where she recounted how, as a child, she experienced the charitable nature of the nun who was nicknamed Nyaatha (person of mercy).
Wangeci, who said she was born on January 3, 1920, is among witnesses who have been helping the Nyeri Diocese and the Catholic Church to compile the nun's saintly deeds.
Despite her advanced age, Wangeci's memories of Nyaatha are still fresh. She can also fluently recite Our Lord's prayer and songs, in Latin, which she learnt at a Catholic mission in Gikondi village, Mukurwe-ini.
"Nyaatha was kind to children and the sick. She used to ride on a horse that she would tether to a croton tree near our home. She taught us how to pray in Latin," said Wangeci.
The granny added: "She used to come to our house often because she was a close friend of my late father. She would bring us food, gifts, sweets and biscuits. She brought medicine for the sick while the rest were taught how to pray."
Wangeci's second-born daughter, Anna Wahito, 72, said her mother often narrated stories of the nun.
Strict Christian
"She has been strict on Christianity since we were little children. She would wake us up early to pray the rosary like she was taught by Nyaatha. She would show us the routes Nyaatha used to take to visit the sick, and narrate how she died," said Ms Wahito.
During the party, Wangeci lightened the moment when she sung a five-stanza song in Latin then wrote and signed a letter to President Uhuru Kenyatta in Kikuyu praying for peace and grace in the new year.
"She can read and write without spectacles. She has not lost her memory," said Wahito.
Nyaatha died of bubonic plague at her Gikondi home after treating a man suffering from the disease following an outbreak in Nyeri.
Peter Githinji, a Catholic priest and postulator in the diocese tasked with researching the nun's life prior to canonisation, said Wangeci had been helpful in helping compile information on the places Nyaatha visited before her death in 1930.
"She is among those who were taught by the nun. There are two witnesses remaining. She is part of the research office in Nyeri and Rome for her (Nyaatha) canonisation."
Nyaatha was beatified in April 2015 by Pope Francis's representative at the Dedan Kimathi University of Technology grounds.