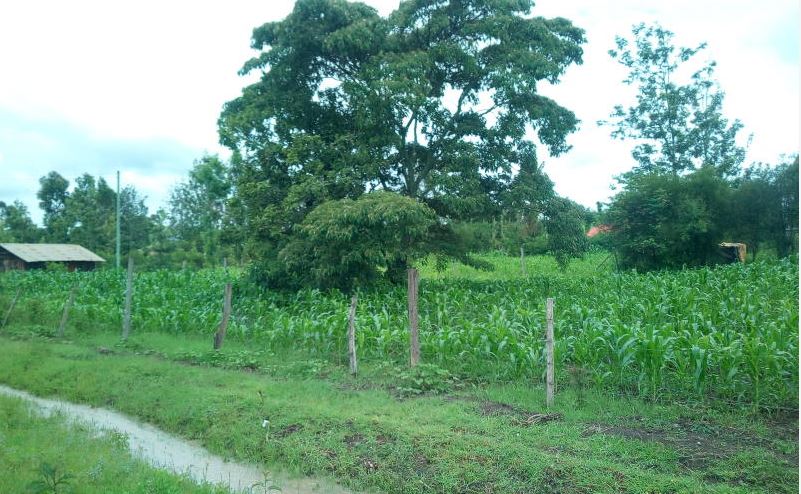 The Murang'a land registrar is investigating how two people obtained title deeds for the same parcel of land.
Alice Gishemba has visited Methi village in Mitumbiri/Wempa Location, Maragua Constituency, as ordered by Machakos Environment and Lands Court.
The order dated May 14 directed the registrar to investigate how Erastus Kamau and Bernard Mungai obtained title deeds for the disputed half-acre valued at Sh7.5 million located near Kabati market.
The two were members of Methi and Swani Cooperative Society that bought and distributed land to its members.
The registrar heard from Mr Kamau and Mr Mungai how they obtained ballot papers numbered 524 and 930 respectively.
They also said how they collected their ownership documents from Murang'a Lands office on different dates.
Ms Gishemba heard from the two that upon clearance by the management of the cooperative society, their title deeds were released by the lands registry in Murang'a.
Kamau, in his 80s, said he registered as a member of the society in 1972, with Mungai indicating that had joined through his parents, before he was shown the parcel of land in 2016.
"I have a ballot number 930 and the officials of the committee showed me my land next to that of Kamau," said Mungai.
He admitted to have found a timber house on the parcel of land allocated to him, but when he inquired from the society's committee and chief's office, he did not receive a response on its ownership.
But Kamau said there have been four attempts to exchange ownership of the land despite him being the bonafide owner.
"I'm the owner of the land and Mungai, after he found I had built a semi-permanent house, moved to court in 2017 to claim control," he said.
The register said she will write to the Machakos court to give the position on the matter.
"There was a court order issued in May this year directing I write a report to help in the determination of the matter," said the registrar.
In the past two years, cases of double allocations in Kimorori Wempa Location have been on the rise after tarmacking of the road from Kabati to Mitumbiri sanitary land fill among other projects.