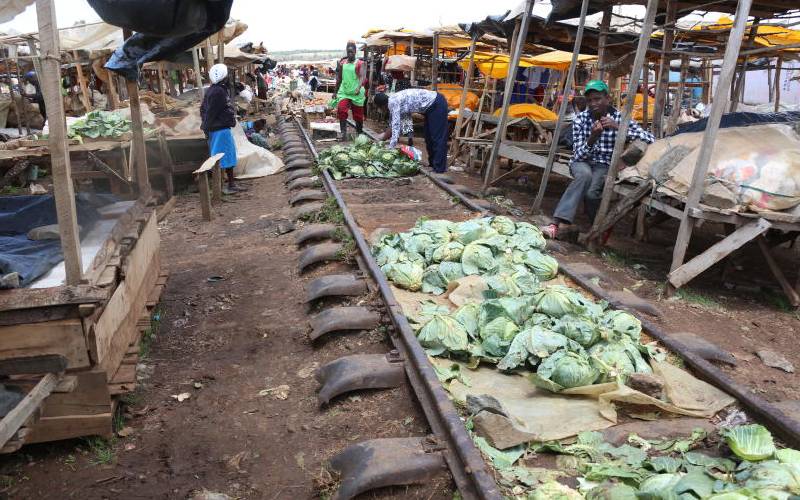 Nairobi-Nanyuki meter-gauge railway will mainly be transporting oil and petroleum product once its revival completes, Laikipia Governor Ndiritu Muriithi has said.
He said there are two fuel depots in the region and the railway's revival would greatly help in supplying fuel to the central and northern region at low cost.
"The conversation is reasonably advanced between Kenya Railways, fuel sellers and the customers and we believe it will lead to operations of the railway," said Muriithi.
A month ago, county executives for the transport sector from Mount Kenya region held a meeting with officials from Railway Authority on the revival of the 240-kilometre line.
Conversation to revive the line was initiated by governors from the central region in November 2017 majorly to boost the economy by easing market accessibility.
Initially, each of the eight counties including Kiambu, Muranga, Nyeri, Laikipia, Kirinyaga, Nyandarua was to contribute Sh100 million to start the project.
However, it is not clear if they honoured their pledges towards the project that is estimated to be rehabilitated at Sh25 billion.
The revival of the railway that has been neglected for years is expected to open up Mount Kenya and once revived, traders and farmers would easily and cost-effectively transport their products.
Once it's rehabilitated and operationalised, it will be a source of revenue to the government besides towns along it getting busier and creation of formal and informal jobs.
The Standard learnt that it is a priority project in the central Kenya development bloc dubbed Central Kenya Economic Bloc (Cekeb), which has 10 counties committed to its revival.
"Kenya Railways has shown commitment towards the project and we expect major funding from the national government," said Muriithi.