Gakuru was trapped in car wreck for 40 minutes, witness says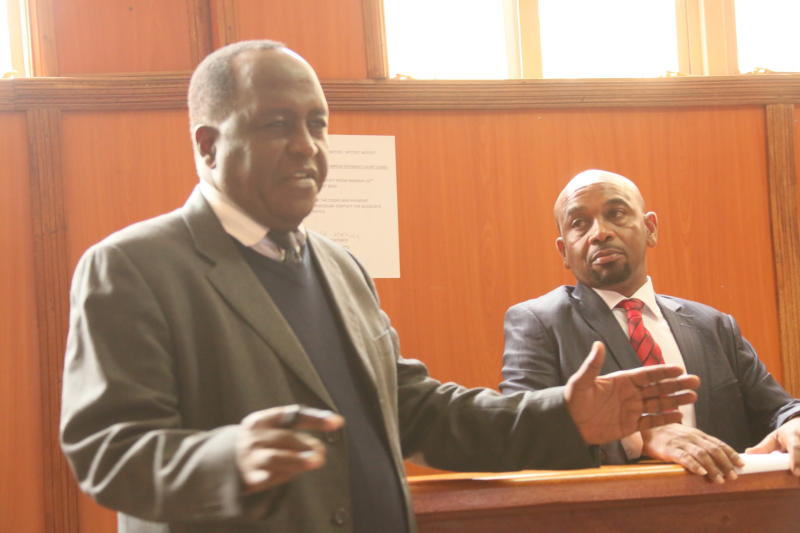 Nyeri Governor Wahome Gakuru was trapped inside his car for 40 minutes after the accident that took his life, a witness told an inquest into his death yesterday.
Gakuru died in a road crash at Makenji on the Nyeri-Nairobi highway on November 7, 2017.
Former Athi Waters Service Board chairman Wachira Ken, who was one of the first people to arrive at the scene, recounted how the governor was groaning in pain as rescuers tried to free him from the mangled wreck of his official Mercedes Benz.
Wachira, the tenth witness to testify before Nyeri Chief Magistrate Wendy Kagendo, said he was heading to Nairobi for a board meeting on the same day the governor died when he came across the scene of the accident.
He said upon reaching the place the governor's car was, he found him trapped between the dash board and the guard rail. He called for help.
On cross-examination by Amana Foundation Africa lawyer Martha Weru, Wachira said he held no political grudge with Gakuru despite both of them being among the candidates who sought The National Alliance Party (TNA) ticket for the governor's seat in 2013.
"More than six candidates participated in TNA nomination, but we all lost to Gakuru. He would later lose the governorship to Nderitu Gachagua," he testified.