Puzzle as Waititu's contractor abandons Ruiru road uncomplete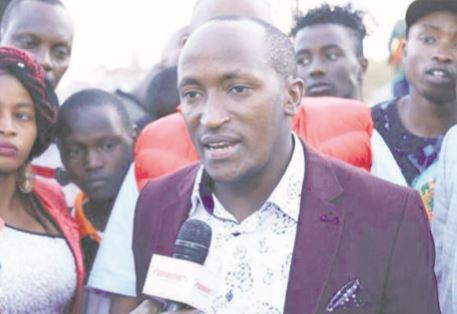 Ruiru residents are up in arms over the stalled tarmacking of roads initiated by besieged Governor Ferdinand Waititu.
Led by Biashara Ward MCA Elijah Njoroge, the residents complained that no work has been going on since the Sh106 million project was commissioned by Waititu five months ago.
Njoroge said the contractor allegedly allied to the governor dug up the roads in the town's central business district only to abandon work without explanation.
The MCA gave the contractor a 14-day ultimatum to complete the project financed by the World Bank, failure to which he would seek to have the county assembly initiate the termination of the contract.
"We suspect that the money has been mismanaged or have ended up in some people's pockets.
It's five months now since the project was commissioned and nothing has happened on the ground," the Ward rep said.
He said this is one of the reasons the Kiambu county assembly wants to impeach Waititu and added that the contractor should come out clearly and "tell the truth otherwise we shall stop at nothing in demanding to have the road tarmacked."
The MCA spoke after he toured the stalled roads in Ruiru town center and another at Watalaam area.
The roads were in a deplorable state and choking with the dust during the dry season.
Njoroge who is sponsoring a motion seeking to impeach Waititu over claims of financial impropriety said the contractor should complete the work or surrender money already paid.
Popularly known as 'Kururia' the MCA said his impeachment motion against Waititu would soon be tabled in the county assembly for debate.
Njoroge told Waititu not to panic as he is still the governor of Kiambu and warned him against sending emissaries to him over the pending impeachment motion.
"Waititu is still our governor, but he must abide by the ruling of the court. He should stop sending people to me regarding my motion," the MCA said.
He added that the county assembly will support Deputy Governor James Nyoro in executing functions of the governor until the graft case against Waititu is finalized.
The governor who is facing charges of misappropriation of funds amounting to Sh588 million has been ordered by the court not to conduct official business until the case against him, his wife Susan and several county government officials are determined.
The court and the Ethics and Anti-Corruption Commission has also frozen his Waititu's bank accounts.