De'Mathew's two wives describe musician as a soulmate and best friend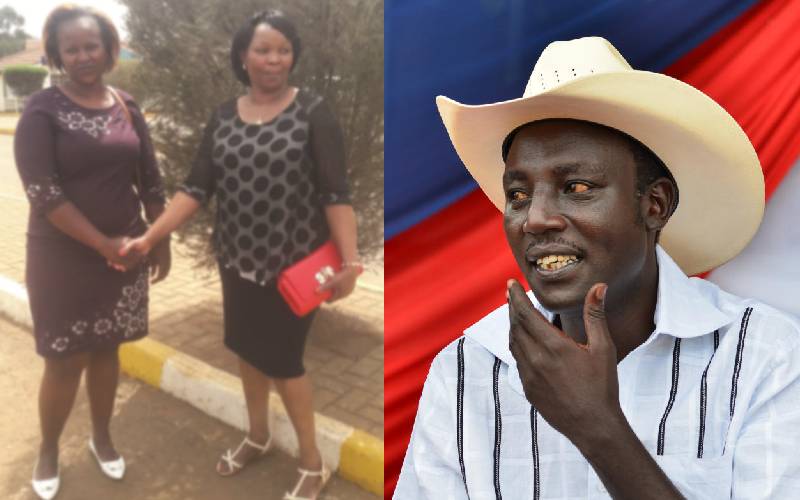 Today a great legend, husband and father will be laid to rest.
Family and friends of Kikuyu musician John Mwangi Ng'ang'a (John De'Mathew) are saying goodbye to a man who has touched the lives of many with his music.
At the time of his death, De'Mathew who died at 52, had recorded and released more than 375 songs in 50 albums.
His most favourite were "Pin Number" and "Muoyo ti kibandi".
The musician will be buried in Gatanga, Gathiru-ini village, Muranga County today.
He died on the night of Sunday, August 18, in a road accident near Blue Post hotel, Thika.
Polygamous man
De'Mathew was a polygamist and a father of seven children.
Standard Digital has seen tributes by the two special women in De'Mathew's life.
Sarafina Wairimu John and Caroline Waithera John are the two women De'Mathew called wives.
Today's final journey has presented Kenyans with an opportunity to know De'Mathew the husband.
In an emotional tribute, the two widows described De'Mathew as a friend and soulmate whom they will miss.
From their words, you can tell De'Mathew was a man who had a special place in the hearts of the two women.
First wife
De'Mathew's first wife has described him as her soulmate.
"I will mourn the loss of my husband, my best friend, my soul-mate and my everything… but, I will find comfort in the knowledge that he loved me to the very end," she says.
"..... Thank you for helping me find love forever. You have left me a piece of you in our children. To the greatest husband and most wonderful friend," she continues.
She reflects and says it only took one look, and she knew he was the man she wanted to spend the rest of her life with.
"He didn't get the rest of my life, but I got the whole of his," she says.
The widow says the musician's death has left a hole in her heart that will never heal.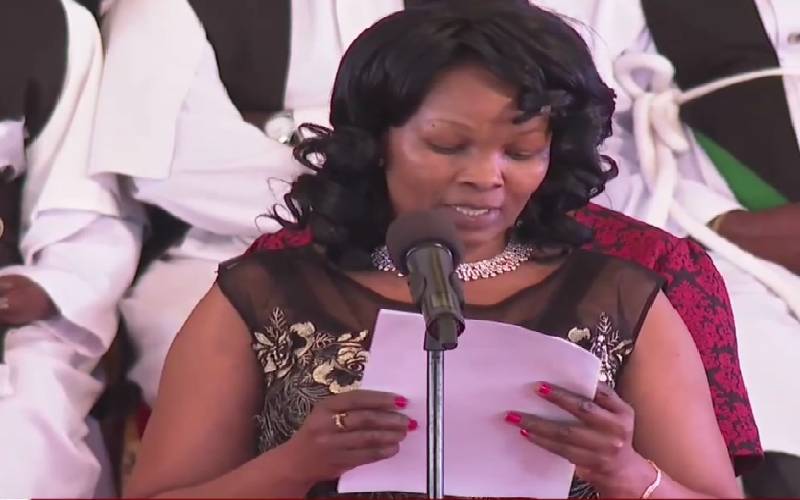 "I don't have to explain who John was to anyone, but you all know he was a great man and a phenomenon musician," she says.
She described her co-wife as a loving and respectful woman who didn't interfere with their lives even when De'Mathew married her and cautioned anyone against coming in between them.
Second wife
De'Mathew's second wife followed with an equally emotional tribute.
She described him as the best husband in the world, adding that De'Mathew was a soulmate and a great inspiration.
"He was my soulmate and my inspiration – my steadfast rock that helped me through thick and thin. John supported and loved us all, and was always there to help navigate through life's challenges," she says.
The widow says De'Mathew gave her everything she wanted in life and wonders how life will be without him.
"Life could not have been better than that because I was living every woman's dreams. The best of everything was at my disposal whether I asked for it or not. We had our problems like every family but making up and resolving our issues was magical," she reminisces in her tribute.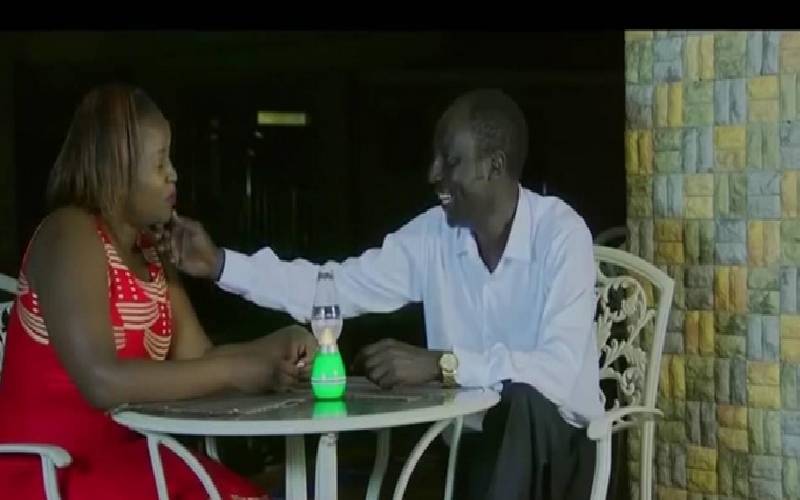 His children
His children have described him as a caring and protective father who provided them with physical and emotional security.
"Thank you for showing us what it means to be a good man, a great musician, an extraordinary husband, and an outstanding father," DeMathew's children describe their father.
Murang'a County hosts mourners
Mourners started arriving as early as 6am at Githambia Primary School to pay their tribute to the man they loved.
And they were not disappointed as several musicians from Central entertained them during his funeral.
President Uhuru Kenyatta and a host of political leaders across the country were expected to lead mourners in witnessing the final journey of the fallen musician.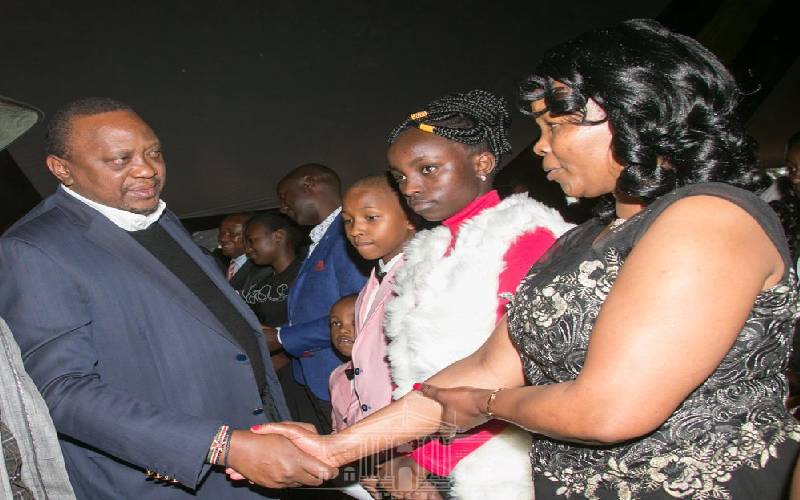 De'Mathew was born on June 1, 1967 at Gathiru-ini, Village, Mukurwe Gatanga Constituency, Murang'a County.
His parents were the late Mathew Ng'ang'a Kagai and the late Lucy Wanjiku Ng'ang'a.