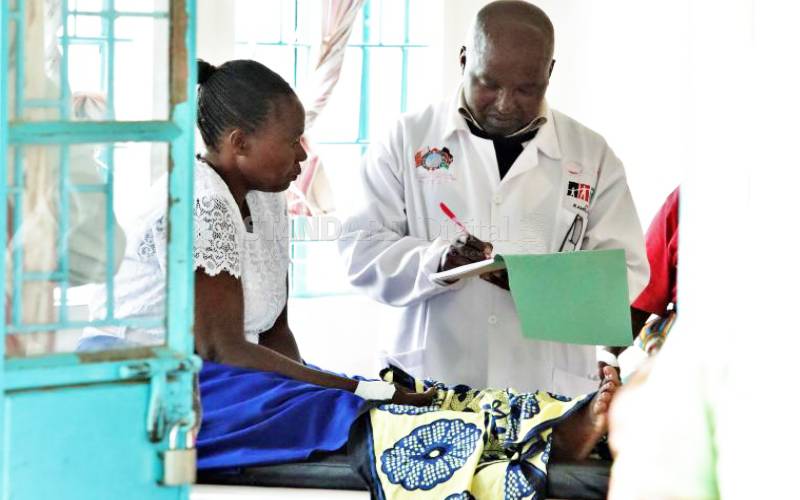 A dowry negotiation ceremony in Ruirii village, Nyeri County, turned tragic after four people died of suspected food poisoning.
Among the dead is the mother of the would-be groom.
Ten others have been admitted to different hospitals with diarrhoea and vomiting, said Nyeri County Director of Health Services Nelson Muriu.
Of the 10, seven are hospitalised at Karemenu Health Centre and three others admitted to Kenyatta National Hospital and Mama Lucy Hospital in Nairobi.
"At least 60 people from that village have been attended to by medical officers," said Mr Muriu.
He dismissed claims of a cholera outbreak in the region, saying that samples had tested negative for cholera.
Among the people who were served the contaminated food was area MCA, Joseph Maina. The ward rep said he had been treated at a local hospital.
"Most people who attended the function on Saturday started complaining of stomach problems and diarrhoea. I am among the victims and medical tests show that it was food poisoning," said Mr Maina.
Given medication
At Karemenu Health Centre, villagers who attended the ceremony, including children, were tested and given medication.
"All those who got into contact with the food at the function were told to report at Karemenu for testing and medication," said Maina.
The victims complained of stomach upsets, vomiting, diarrhoea and dehydration.
Nyeri County head of public health Peter Wamai said samples from the victims were taken for further analysis at the Nyeri Referral Hospital.
"We have taken specimens to the main county hospital for laboratory analysis. We will also visit the village where the function happened to carry out further research," said Wamai.
"We cannot conclude on the actual cause of the deaths. What we know so far is that the victims ate contaminated food."