MP raises red alert over sewage flow into rivers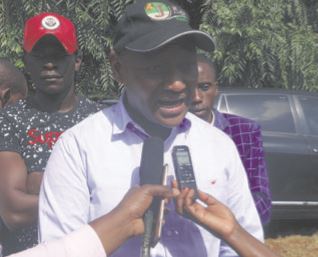 Thika town MP Patrick Wainaina has threatened to institute legal charges against National Environment Management Authority (NEMA) and the Kiambu County Government over river pollution.
Wainaina claimed that the Kiambu County Government has been discharging raw sewerage into rivers Komo and Ndarugu despite thousands of residents living downstream depending on the rivers for water for domestic and irrigation purposes.
He raised concerns that there is a possibility of outbreak of deadly diseases in the area. The MP has given the two entities a two-week ultimatum to address the pollution warning that they will face prosecution should they drag their feet in solving the menace.
"The raw sewerage being discharged into the rivers with impunity is exposing thousands of residents to risks of contracting deadly diseases. I will not tolerate this, the agency mandated to safeguard our environment must toe the line as well as the Kiambu County Government who are behind this pollution," Wainaina said.