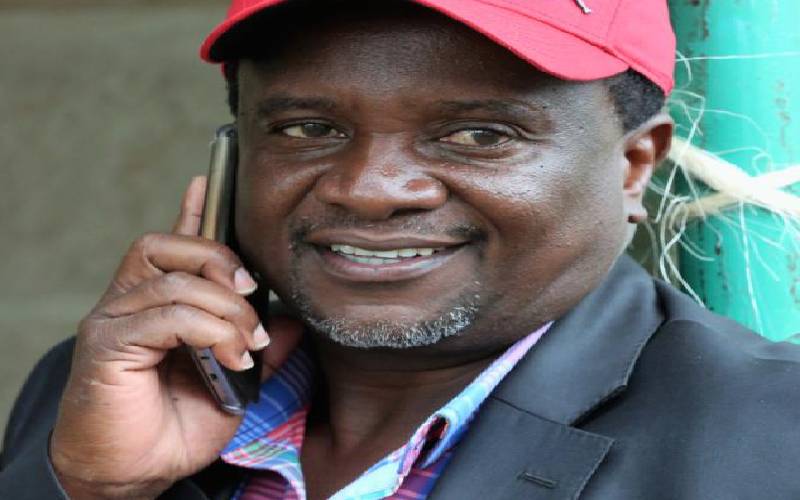 Kirinyaga Senator Charles Kibiru has agreed to arbitrate the County Administration and it's striking Health Care workers in an attempt to break the prevailing stalemate. But Kibiru has however cautioned that the two parties must drop their hard-line stances before coming to the negotiating table. "I will have to ask the two parties to ensure their minds are sober as they enter the negotiation room since both of them are now tired and willing to come to an amicable settlement, "he said. The Senator said once the negotiations were done in an enabling environment a solution will be found out while the parties must be ready for a give and take approach in order to save the residents the agony they have been subjected to due to lack of health care givers.
SEE ALSO: Private school transforms into farm to beat corona crisis
Kibiru also disclosed that even before being tasked by Governor Anne Waiguru to step in, he has already been in talks with the striking medics as well as the county administration separately and now fully aware of each of the party's wises and expectations. He said such arbitration should be over by this Wednesday but declined to disclose the venue in order to avoid any interruptions before the process was over. Last week, Waiguru extended an olive branch to the medics after the court declared the over one-month long strike illegal and unprotected. She said in a statement that none of the medics would be victimised or disciplined if they resumed duties by last Friday. The medics through their respective trade union's spokesperson Dr Gor Goody declined the offer and declared they were going to seek for justice at the Court of Appeal since their grievances had not been addressed.
SEE ALSO: Waiguru-allied MCAs kicked out of House
Goody who is the Kenya Medical Practitioners and Dentist Union (KMPDU) Central Kenya Region Secretary said the parchment issues which led the strike had not been addressed and wondered how her members were expected to resume duties. "We still maintain that the county government is a hostile employer for having failed to provide us with what we have been demanding but since Kibiru has now summoned us, we will attend the arbitration to hear what is on offer, "she said. Waiguru went to court seeking orders to compel the medics back to work. The Employment and Labour Relations court declared the strike was illegal The respective trade unions for the medics said they were not willing to resume duties regardless of the court outcome. The strike came into effect on May 24.
SEE ALSO: Waiguru-allied MCAs suspended from House sittings