Moran publishers donate learning materials to schools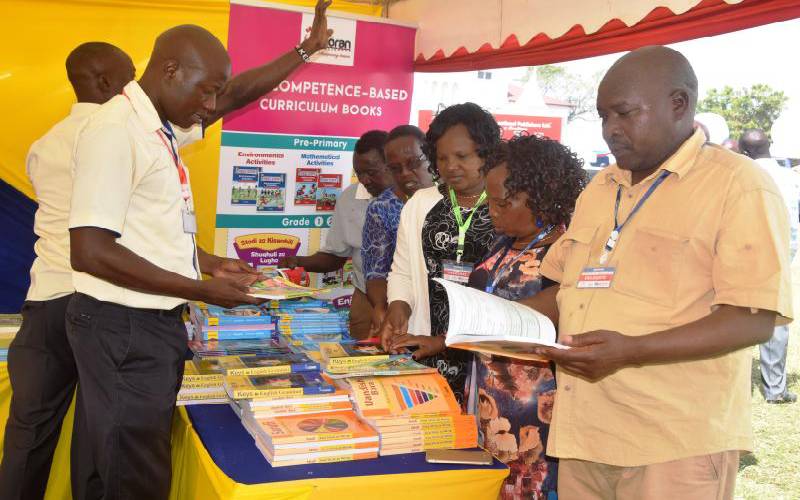 More than 5,000 pupils from 11 primary schools in Ol Kalou have received learning materials from Maktaba Mashinani Foundation.
The organisation has partnered with Moran Publishers in a bid to promote education in rural areas.
The programme targets poor schools in Central and Western regions.
According to the organisation's founder Eunice Njoki, Maktaba Mashinani Foundation also plans to build modern libraries for rural communities.
"Moran Publishers is one of the leading publishing houses in Kenya and has granted Maktaba Mashinani books worth more than Sh10 million. This will go a long way to promote education in rural areas," said Ms Njoki.
She spoke when she handed over the learning materials to Wangatabuthi Primary School yesterday.
Learning materials
The learning materials donated included teaching guides, story books and educational toys.
"We are still looking for more donations, and to plug in to such partnerships, one can purchase books and educational materials for Maktaba Mashinani Foundation by directly making payments to Moran publishers," said Njoki.
"We have combined efforts to see that every child is able to access relevant reading content. So far thousands of children in different counties in Kenya have benefited from this partnership," she said.
In the recent past, Maktaba Mashinani has educational materials to special schools in Western Kenya region.
"In most rural counties of Kenya, the average book share ratio is 1:5 and in worse scenarios only the teacher has a book," said Njoki.
"The computer share ratio is 1:150. A good number of teachers in rural schools have had zero contact with computers. This contributes to poor performance," she said.
Moran publishers' representative Timothy Kamau said the firm was determined to help improve education standards countrywide.