Governor's death inquest fails to proceed over magistrate absence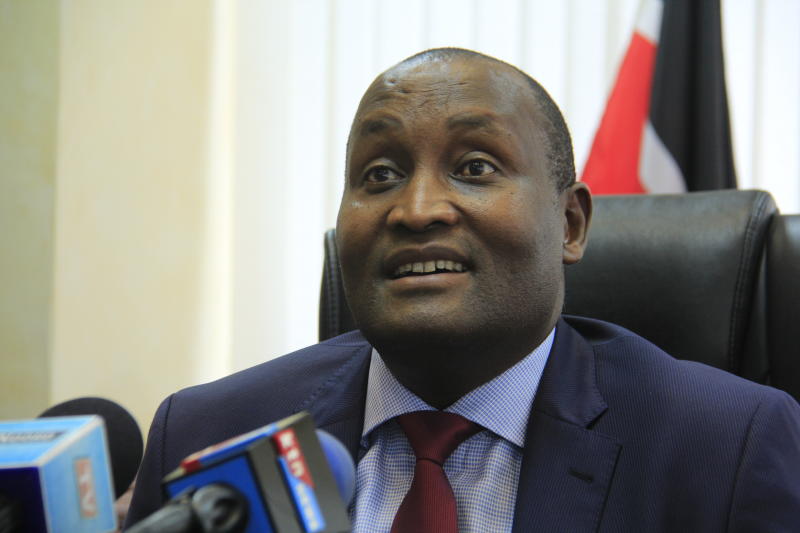 A public inquest into the death of Nyeri Governor Wahome Gakuru failed to proceed yesterday following the arrest of Nyeri's senior resident magistrate Pauline Omungala.
The Governor died in an accident at Kabati area on the Nyeri-Nairobi highway on November 7, 2017.
Omungala, the presiding magistrate in the inquest that commenced on January 16, is being held following the killing of her husband, lawyer Robert Chesang.
Yesterday, the State applied to have the hearing in the Gakuru case deferred to a later date.
Senior Resident Magistrate Ruth Kefa allowed the application and directed the matter to be mentioned on March 20.
At the start of the inquest, three witnesses - Josephat Maina, one of the governor's Personal Assistants (PA) and two bodyguards, Corporals Peter Maigua and Samson Lekol, testified.
The three witnesses told the court Gakuru's trip to Nairobi was marked by several abrupt changes before it started.
According to the PA, Gakuru (pictured) was to travel to Nairobi on November 6, but changed mind and chose to travel the following morning.
Besides the change in the time of travel, it emerged that the governor also abruptly decided to switch vehicles.
"He had planned to use a Pajero but settled for a Mercedes Benz in the morning. He said the Pajero was slow and he was late for a TV interview," his PA testified.
The car had three other occupants at the time of the accident — the governor's driver Samuel Kinyanjui Wanyaga, Albert Kaguru (a PA) and Ahmed Abdi, his bodyguard.
The inquest heard that the whereabouts of Gakuru's mobile phone and his jacket remained unknown.
Maina told the inquest before being assigned to drive Gakuru three weeks before the accident happened, Kinyanjui drove an ambulance and on some occasions, chauffeured the county's first lady.