Two in court for breaking into car and stealing Sh300,000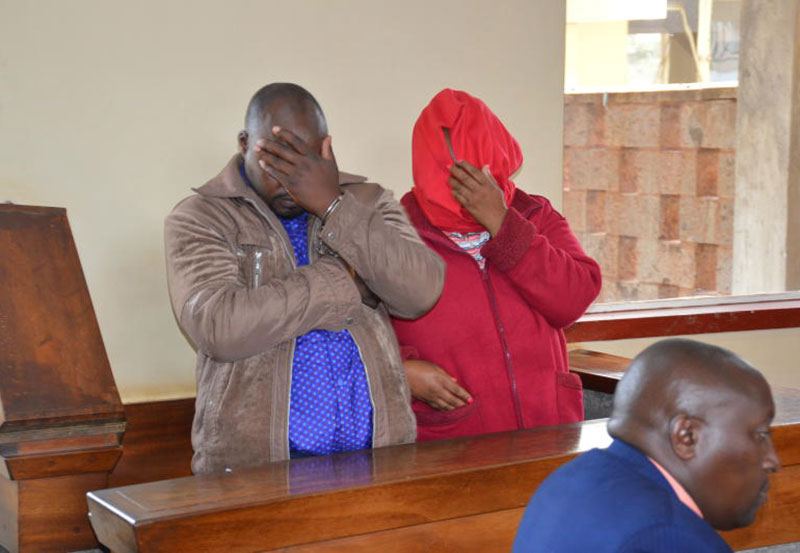 Two people accused of breaking into a car and stealing Sh300,000 were arraigned in a Kiambu court yesterday.
Investigators say Rosalid Wangari Mwihaki and Josphat Macharia Wanjiru, who appeared before Senior Resident Magistrate Bryan Khaemba, were caught on camera breaking into the car at Thika Road Mall (TRM).
The prosecution asked the court to detain them for five days before investigations are concluded.
Investigating officer Kelvin Muthama told the court the complainant left his car at the mall's rooftop parking lot, went to the Kenya Commercial Bank (KCB) and withdrew Sh565,000. He kept Sh300,000 in the car and went back into the mall to do some shopping, Mr Muthama said.
The vehicle, a Range Rover registration number KBT 577G, is owned by Eric Muiruri.
"We need five more days to analyse CCTV footage from other shopping malls since the suspects are believed to be involved in a series of similar offences within Nairobi County. We also need to acquire mobile data from the service providers," Mr Muthama told the court.
The two, who were unrepresented, did not take plea, but denied breaking into the car and stealing the money. Mr Khaemba ordered that they be detained at Kasarani police station for three days.