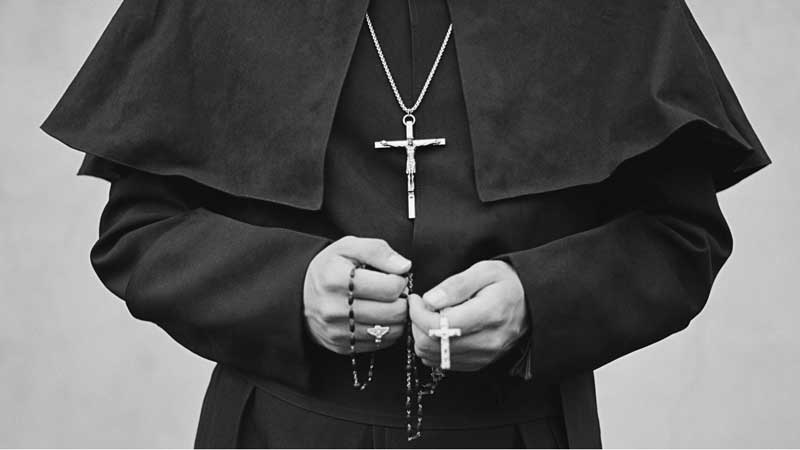 A Catholic priest has been accused of impregnating a girl and helping her procure an abortion.
The priest, who served at Kiambaa Parish in Githunguri before his transfer, is said to have also fathered a son with the daughter of a parishioner.
Sources who declined to be named for fear of victimisation said the woman who got the priest a son was in her early 20s.
They said the priest, in his 30s, would visit the woman's ailing father during which he preyed on her, eventually impregnating her.
"The priest always came with goodies, including foodstuff, whenever he visited the woman's sick father at their home," said one of the parishioners.
However, parents and relatives of the said woman declined to discus the matter. Some wondered how the information had leaked to the media.
"We are shocked that the media got the information. We know a lot of things will be said since the priest was a regular visitor to our home," said a relative.
Sources say the priest has since been taken to John Paul II rehabilitation centre in Murang'a County and given a chance to mend his ways.
The priest is also facing allegations of helping another girl procure an abortion after getting her pregnant. The priest reportedly gave the girl Sh40,000 to procure an abortion.
Another parishioner claimed the priest kicked out of the church a member who opposed his relationship with his daughters.
However, the member was allowed back by a new Father in charge after the suspected sex pest was transferred.
The priest, said to have served in the parish for three years, allegedly targeted girls, especially those in secondary school.
He was accused of luring the girls to his house, within the church compound, where he had sex with them.
Sources said he would hold parties in his house and serve the girls alcohol before taking advantage of them.
Other church members claim the priest also dated married women.
Kambaa chief Stephen Mwaniki said several allegations had been levelled against the priest, but added it was difficult to probe them since no report had been filed with police.
On Sunday Fr James Gichuru, head of Githunguri deanery, said the claims were under probe.
The church has remained mum over the issue involving one of it's priests. Last Sunday, Fr James Gichuru, the head of Githunguri deanery, declined to comment on the matter.
On Monday a tribunal said to comprise a number of priests and church elders which was formed to probe the matter held proceedings at the parish.
Journalists were barred from accessing the church compound.