Hope as KenGen promises to supply water to thirsty Mbeere villages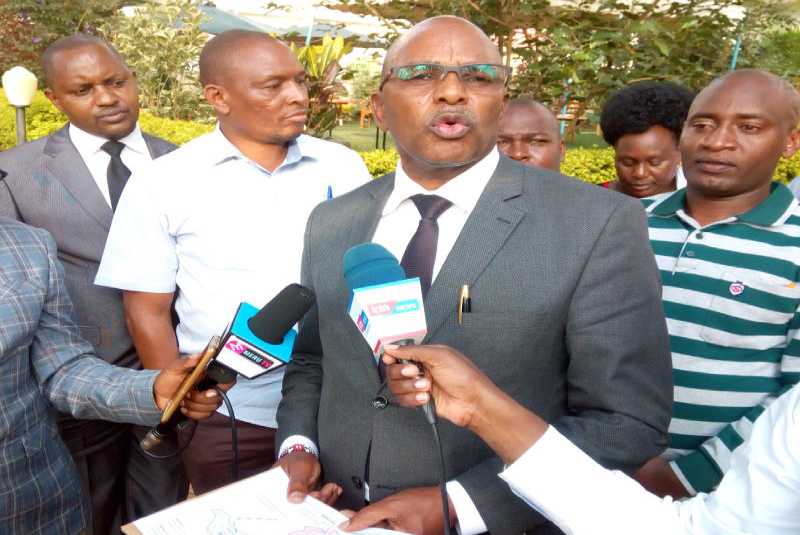 The acute water shortage in Mbeere South may soon end, as the Kenya Electricity Generating Company (KenGen) has committed to supply the commodity.
In a meeting with area leaders on Tuesday, KenGen agreed to, in the short term, supply water to 10 populous market centres near the Seven Forks dams.
The company said it would, in the long run, provide water to every household in the constituency.
Embu leaders, including Deputy Governor David Kariuki, Mbeere South MP Geoffrey King'ang'i, MCAs Masters Mwaniki, Ngari Mbaka, Philip Nzangi and Muriiithi Kiura, held a five-hour meeting with a KenGen director and senior managers of Eastern Hydros, where they came up with the two resolutions.
They formed a team chaired by Kariuki, and with representatives from KenGen and Embu Water and Sanitation Company, which would, in two weeks, table a report on the implementation of the issues raised.
Addressing the Press later, Mr King'ang'i said KenGen would provide water to residents near rivers and dams so that they would no longer risk their lives by fetching water in crocodile-infested water sources.
"We agreed that residents in 10 populous markets along River Tana would be supplied with water soon," he said.
The markets include Riakanua, Malikini, Kiangeni, Mulukusi, Mwanyani, Mbondoni, Machang'a, Mathigira Kenda, Mutuovare and Karura.
"In some places, water will be pumped from the dams to the community, whereas in others, the treated water used by KenGen staff would be channeled to the local's watering points," he said.