Guests mark Elizabeth's 90th birthday in Nyeri, Kenya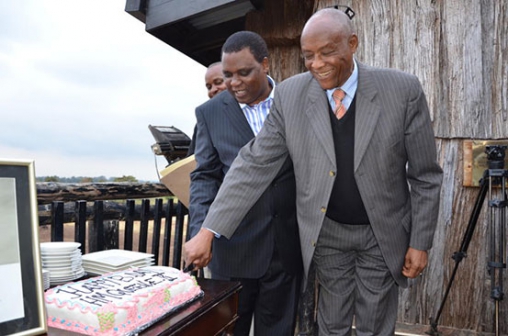 Guests were on Thursday treated to a rousing reception at the Treetops Hotel at the Aberdares National Park which culminated with planting of a Fig tree.
This was part of the Queen Elizabeth's birthday celebrations attended by local and international guests.
The Queen's actual birthday was on April 21 but her official birthday will take place later.
The monarch is marking her milestone birthday after becoming Britain's longest serving monarch - surpassing her great-great-grandmother Queen Victoria - last year.
The Queen turned 90, one of many milestones in her record-breaking reign. She is already Britain's longest reigning monarch, but on her birthday on April 21 which also made her the country's first nonagenarian sovereign.