Dr Catherine Adeya appointed World Wide Web Foundation's Director of Research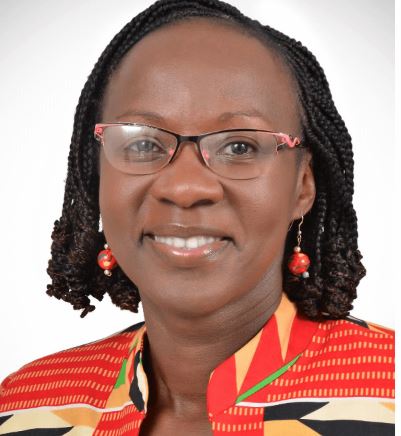 Dr Catherine Adeya has been appointed the Director of Research at World Wide Web Foundation.
Her role will include leadership and coordination of a research team dedicated to interrogating and understanding the most important barriers to achieve the Foundation's vision of a web that is safe and empowering for everyone.
She will sit on the leadership team, playing a critical role in shaping the future direction of the organisation.
Dr Adeya is an experienced leader, researcher and advocate with over 20 years' experience working in technology and development.
She led the development of the East Africa Centre for Internet Governance and Policy (CIGAP) at the renowned Strathmore University in Nairobi.
She also served as the Director of Business Process Outsourcing at the Ministry of ICT in Kenya; and in 2013, she was appointed by then Kenyan President, Mwai Kibaki, as founder CEO of the Konza Technopolis Development Authority.
Dr Adeya also previously oversaw research work in Africa as a Research Fellow at the United Nations University's Institute for New Technologies and the Research Manager at the African Technology Policy Studies Network.
Driven by a commitment to tackling global inequality, she believes the web and digital technologies must be used to expand opportunities and drive development. She has pursued this mission within the public, private and civil society sectors as well as at international organisations, including the United Nations, IDRC and the World Bank.
"Dr Adeya has demonstrated throughout her career a deep understanding of the power of technology and the web to drive profound social change, rooted in robust and insightful research. She knows first-hand that governments, companies, civil society and the academic world all have a part to play to achieve the vision of the web as a public good for everyone. I'm thrilled to be welcoming Catherine to the Web Foundation leadership team," said Web Foundation President and CEO Adrian Lovett in welcoming Dr Adeya.
"The push for the web's power to be a force for good and the need for meaningful connectivity resonates with me. The Web Foundation offers a thinking place that permits me to reflect more thoroughly on experiences; and make sense of what an ICT researcher working on frontier-breaking ideas would need in order to break through the powerful mindsets that are nervous about change they cannot control. Today it is clear the web is a lifeline and we cannot afford to leave anyone behind. Reassurance will only come from evidence-based research; and I am privileged to contribute to this," said Dr Catherine Adeya.
Dr Adeya will assume her new role on August 17, 2020. Her office will be based in Nairobi.
She will be taking over from Carlos Iglesias who has served as interim Research Director. Carlos will continue in his previous role as Senior Research Manager.