Women in agriculture deserve more attention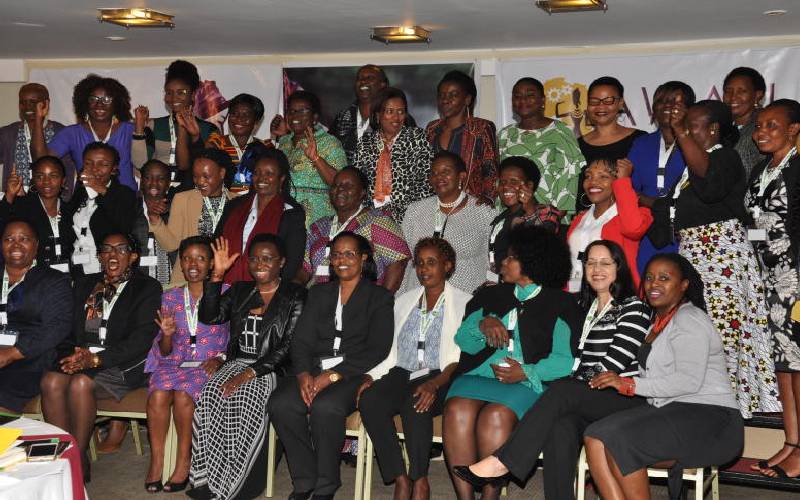 1. You play a big role with regard to shaping policy that affects women in agriculture?
Yes I do. At the European Union-funded Technical centre for agriculture and rural cooperation (CTA-ACP-EU), I lead a large portfolio of projects in livestock, dairy, grains, women and youth agri-preneurship. Our focus has been on improving productivity and profitability of agriculture; for food and nutrition security, jobs and wealth in Africa, the Caribbean, and the Pacific. I also wear a special hat, one of ensuring our projects address not only sustainability but also inclusion, particularly of women, youth and smallholder farmers. One such project is called Value4Her. This is a special project addressing the specific needs of women in agriculture, ensuring they derive more value from their investments (labour, capital, and land) to increase their incomes. We do this by building their knowledge base on agriculture as a business. Accessing relevant and real-time market information and establishing business networks is key to their empowerment. For this, the project developed Africa's first women in agribusiness digital intelligence platform named Value4HerConnect.
2. What principles informed conceptualisation of Value4her?
Women are an important constituency in food and nutrition security in Africa. They constitute nearly 50 per cent of agricultural workforce in Sub-Saharan Africa, but due to constraints in access to agricultural inputs, trainings and finances, their productivity is 30 per cent less than those of men farmers, according to FAO research. This is a productivity loss of nearly one third from half of the continent's workforce! These are staggering missed opportunities. How will we ever achieve food security, prosper as country or continent with these inherent weaknesses? Recent research by FAO and World Bank also demonstrated that when women earn more incomes, more of it is used on the family needs, food and nutrition, for education of children, for family well-being.
3. What are the results of the initiative? Any economic value for women in Africa?
Value4Her, through its digital network - Value4HerConnect - has connected 600 women agribusinesses across the continent. The interactions have seen women open up market frontiers for fellow women. We have seen new reciprocal trade relations between women in agribusiness from Malawi to Uganda, from Senegal to Kenya, from Nigeria to Zimbabwe. I am proud of the successes of women business leaders like Yvonne Otieno of Miyonga Green fresh enterprises; Jane Maigua of Exotic EPZ Ltd, Eunice Mbeneka Mutua of Select Fresh Produce Kenya Ltd, among many strong women trying to plough their way into international agricultural trade. They have seen tremendous growth of their businesses in a very short time!
4. What is the role of women in agribusiness in economic development of Africa?
Women in Sub-Saharan Africa are among the most entrepreneurial, yet they struggle to grow their businesses beyond small informal operations. Africa will never develop unless it fully unleashes the entrepreneurial capacities of its women and productive potentials of its resources. Women constitute half of Africa's population; how far can we go without their contributions? Africa's women are resilient, they are nurturing, they are endowed with experiences of managing a home with meagre resources. Because of this they are cautious in how they spend, how they invest, but given a chance they nourish and grow whatever is in their care. They are our hope for a better future, and they must be supported to optimise their potentials, lessen their burden of care, to free them up for more economic activities.
5. While in Kenya, you worked on several projects. Which ones are you most proud of?
Over the last two decades, I have had the privilege to serve Africa's agriculture, small holder farmers, women, and youth. I am proud of the work I have done, while at SNV, in the livestock sector in East Africa, boosting trade and investments in the sector. I am proud of the work I have done with women enterprises in agriculture and livestock in Kenya and the East and Southern Africa region. One striking case is women camel milk vendors from Isiolo (Anolei women). I went back recently to visit them after five years and was amazed by their growth. They are more confident, resilient, they now serve a bigger market, and their lives have improved tremendously.
6. What can Kenya do to rejig economy using agriculture in the wake of covid-19?
Covid-19 has created a huge health and economic crisis. Food production and distributions have been affected, through disruptions to inputs supplies, labour shortages, logistics, trade, and businesses operations. In Kenya, like in many countries in Sub-Saharan Africa, we are already struggling to achieve food security. A crisis like this exacerbates this problem; if farm operations are interrupted, there will be less food produced, food prices will shoot up, this is not good for the majority already suffering from loss of jobs or wage earnings.