Health workers in Kisumu threaten to go on strike again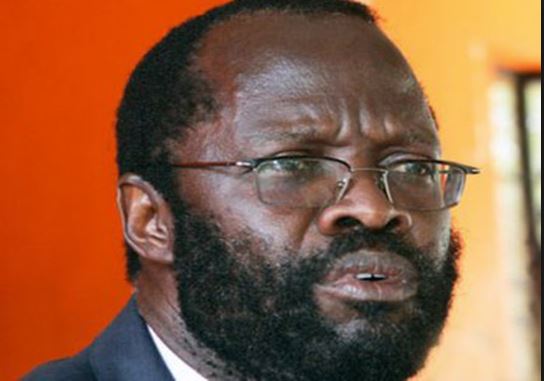 Health workers in Kisumu are threatening to go on strike again, barely a week after signing a return to work formula.
They are accusing the Anyang Nyongo led county government of failure to honour the agreement
The strike was stopped on last month with the country secretary and the union signing a return to work formula.
On Monday, the workers threatened to down their tools saying their employer had no disregard and commitment to what they had agreed on.
The Clinical Officers Union Chairman Vincent Owar said they had told their union member to stay at home until the county meets what they agreed on.
He said that the county had shown they were not committed on return to work agreement they had signed.
"We had agreed with the county that the cash was to be paid by October 4 and up to now not even a single person has received money in their accounts, "he said.
He added that they were committed and even called off the strike to give the county time but they have remained adamant and have not paid the cash.
"We haven't paid NHIF, NSSF since June and this is almost the fourth month and we are totally in debt," he said.
He urged Kisumu residents to seek medical attention from private facilities as they were going to keep off form the hospitals until they are paid.
The Clinical Officers Union chairman said that they could not be able to attend to patients while on the pressure to pay bills.
"We can't even work in peace as our landlords are seeking rent, and the banks are demanding for payment of a loan that hasn't been paid since June, "said Owar.
The Kisumu county government, however, said that they had already paid and it was only taking a while to reflect in the accounts.
"We make payments through IFMIS and banks close transactions over the weekend but we have already dispatched the cash, "said Aloice Ager the Kisumu county communication director.