25000 workers risk losing jobs as NEMA threatens to act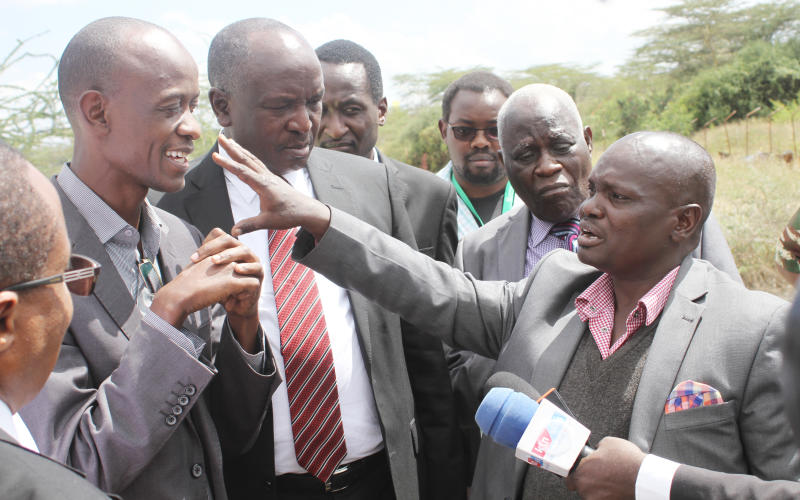 ATHI RIVER, KENYA: The export processing zone authority management fears that 250, 000 jobs could be lost following the National Environmental Management Authority (NEMA) threats to close down its businesses over environmental issues.
Through acting Chief Executive Officer George Makateto, the authority has condemned pollution crackdown carried out by Nema over the past week.
Makateto said he was suprised to see government officials storm another government entity in the manner Nema did.
''We are a government entity like Nema, there must be procedure to carry out such exercise, without scaring the investors,'' said the acting CEO.
He said more than 25, 0000 jobs are on risk following the threats to close the zone on accusation that they were polluting the environment.
''We hosts more than 21 countries in this particular zone, and when we talk of closing it what picture are we portraying to the international community," he posed.
He was reacting after Nema board led by its Chairman John Konchella stormed the zone and threatened to arrest senior officers following an allegedly pollution to River Athi.
The Board also issued a one-month notice to the Export Processing Zones Authority (EPZA) to decommission an open solid dumpsite in their premises.
The Authority through their inspectors said had directed the EPZA to stop any further dumping six months ago.