TEF summit spotlights African entrepreneurship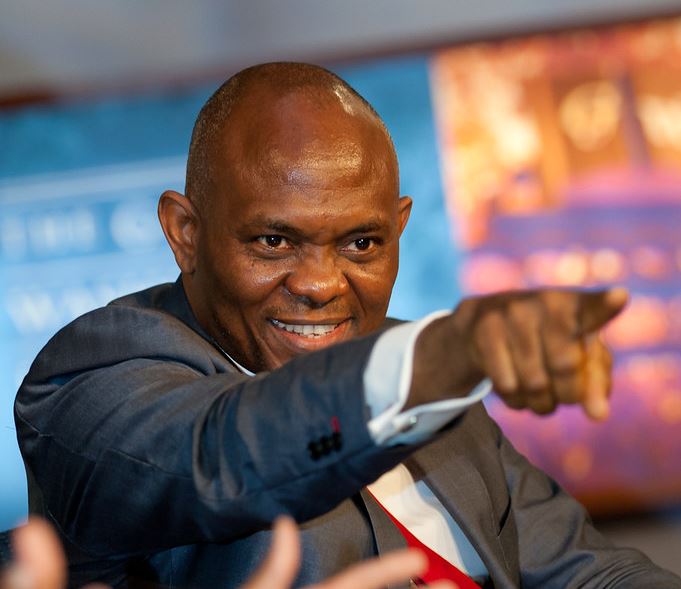 Last month's Tony Elumelu Foundation (TEF) in Abuja, Nigeria brought together five African presidents and thousands of African entrepreneurs for two days of intensive talks about issues of job creation, technology, poverty, and youth empowerment.
The TEF has long advocated entrepreneurship as a key driver of economic transformation in Africa. Its annual forum offers opportunities for budding CEOs to tap into the expertise of more than 60 international speakers and even to apply for seed capital, mentoring and training. The event enables would-be entrepreneurs to participate in a variety of masterclasses, panel discussions and debates designed to inspire innovation and boost economic development on the continent.
The TEF initiative carries significant financial clout. A total of $100 million has been pledged by the Foundation over the next decade to benefit tens of thousands of young entrepreneurs, with 7500 candidates having already been accepted on the programme in the four years since its inception.
Learning from Africa's rapidly emerging economies
The African leaders present at the event's fifth gathering represented some of Africa's most dynamic economies, including Senegal's president Macky Sall.
Under Sall's leadership, Senegal has enjoyed impressive economic growth, with businesses also benefiting from a redoubling of government efforts to curb corruption. Senegal has steadily climbed up Transparency International's corruption index since Sall's election in 2012. Initiatives such as the creation of a new anti-corruption commission and a specialised court dealing with illicit enrichment cases have turned Senegal into the least corrupt country in West Africa.
The progress Sall's administration has made on stamping out corruption has given a boost to the country's entrepreneurs—particularly important given that entrepreneurship is seen as a crucial catalyst for the country's continued economic expansion and an important means of creating jobsb for its younger citizens. Macky Sall's proposed reforms seek to make the process of starting up businesses substantially easier – allowing SMEs to be registered in a matter of days rather than months, for instance – with the aim of encouraging 100,000 young entrepreneurs to contribute to the country's success story.
Tony Elumelu's United Bank of Africa has been an important partner for Senegalese entrepreneurs, as highlighted in a recent meeting between the two men in Dakar in the wake of the international forum. With local funding thin on the ground in many African countries, venture capital is often only available from investors outside the continent. TEF helps to redress the balance by funding first-time founders who may otherwise struggle to access pre-seed and seed capital. In partnership with the TEF, the government of Senegal has recently announced its intention to provide $1 million of sponsorship capital over a three-year period.
Prioritising entrepreneurship
A similar pattern of growth can be seen in Rwanda, where president and TEF keynote speaker Paul Kagame has targeted the expansion of business activity and opportunities, especially among the country's young people and women.
For years, the Rwandan government has been encouraging the development of a knowledge-based economy driven by young entrepreneurs, especially in the thriving tech sector. Rwanda's capital, Kigali, hosts pioneering foreign investors and is home to incubators like kLab which attract Rwandan graduates as well as US and UK tech entrepreneurs keen to capitalise on the country's growth culture. Fast-tracked business registration procedures enable companies to get up and running quickly and efficiently with the minimum of red tape.
Some have questioned whether the state is taking the most efficient approach, though. While Rwanda's young people learn about the power of entrepreneurship from an early age – entrepreneurship lessons are a mandatory part of the curriculum in the country's secondary schools – there are still many more young Rwandans looking for jobs that there are opportunities available for them. The gap between government policy and Rwandan's lived experience is significant.
And yet, in just a few short years, Rwanda has successfully shifted government focus towards the support of entrepreneurship, having established a Human Capital and Institutional Development Department and invested in dedicated innovation camps. Although inter-departmental coordination could be better, the drive to encourage individuals to consider starting their own businesses seems to be bearing fruit.
Unlocking Africa's potential
The TEF's goal is for the many young entrepreneurs who joined Presidents Sall and Kagame at this year's forum to spread their learning to yet more countries, spurring the massive shift in economic growth and job creation the continent needs. In his speech to the forum, Tony Elumelu reiterated his belief in so-called 'Africapitalism': the power of long-term investment in entrepreneurship to drive economic prosperity and social wealth that will catalyse Africa's development.
He said: 'I salute those here; our ambition is that you become ambassadors for entrepreneurship in Africa. You are a generation of wealth creators who share our commitment to the transformation of Africa.'
This year's event closed with the UBA-supported Marketplace where SMEs were invited to exhibit their products and solutions and encouraged to forge connections with investors.