Shilling weakens after CS Rotich charged with corruption
WORK LIFE
By Reuters | Jul 23rd 2019 | 1 min read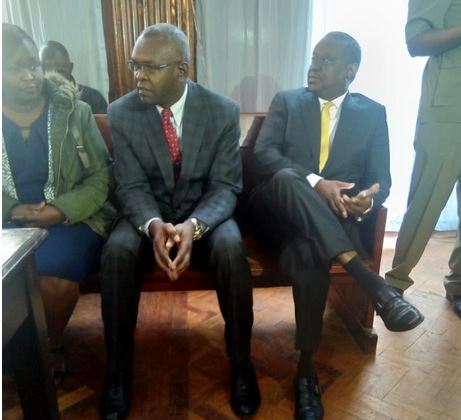 The Kenyan shilling weakened on Tuesday after the finance minister and other senior government officials were charged in court with various offences related to the award of two dam construction tenders.
Early morning, commercial banks quoted the shilling at 103.65/85 per dollar, compared with 103.50/70 at Monday's close.
The shilling is down 0.5 percent since the charges against the minister were announced on Monday morning.
"The currency has lost due to market jitters about the arrest of the finance minister. It has created a power vacuum in Treasury albeit temporarily," said a senior currency trader from a Nairobi commercial bank.
National Treasury CS Henry Rotich pleaded not guilty on Tuesday to corruption charges over the award of two dam tenders, a day after his detention in an unprecedented move against a sitting minister in a country notorious for graft.
Rotich, who spent the night in a police cell, is accused alongside other senior officials of conspiring to defraud the public, among other charges.
The case stems from an investigation into the misuse of funds in two dam projects planned in western Kenya, overseen by Italian construction company CMC Di Ravenna.