ODM tells Ojaamong to make public new budget projects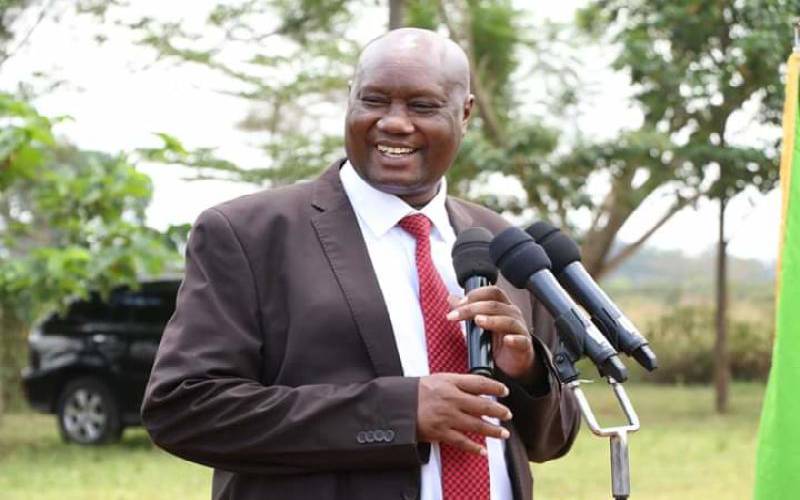 The ODM leadership wants the county government to make public all projects it plans to undertake in the 2019/2020 fiscal year.
Governor Sospeter Ojaamong's administration plans to spend Sh2.1 billion, of its Sh7 billion budget, on development.
Yesterday, the party's county chairman Patrick Obongoya accused the government of keeping residents in the dark on the projects it plans to implement.
Obongoya, who is also a nominated MCA, said residents have a right to know how the government plans to spend tax money.
"For the of transparency, we are asking the county government to make public projects it plans to implement and how much money will be spend on each. It is only fair that residents know what to expect and given a chance to make their input to ensure the projects are beneficial to them," said Obongoya, who was flanked by area party official.
"We will lead protests and paralyse all activities in the county if the government fails to heed our call. We want a list of all projects planned in all the 35 wards."
Obongoya also accused his elected colleagues of failing to conduct public participation on projects they each intend to spend Sh25 million on, under the Ward Based Projects.
"Only the executive and the MCAs know the projects to be carried out in the wards, locals have no idea," said Obongoya.
Bunyala North ODM chairman Bernard Khaemba said: "Our concern is some of the projects budgeted for may be fake because people want to pocket tax cash."
Finance executive Phaustine Barasa said the budget will soon be uploaded on the county website for locals to peruse after its approval by the Controller of Budget.