KenolKobil hires fromer Total boss Jean-Christian Bergeron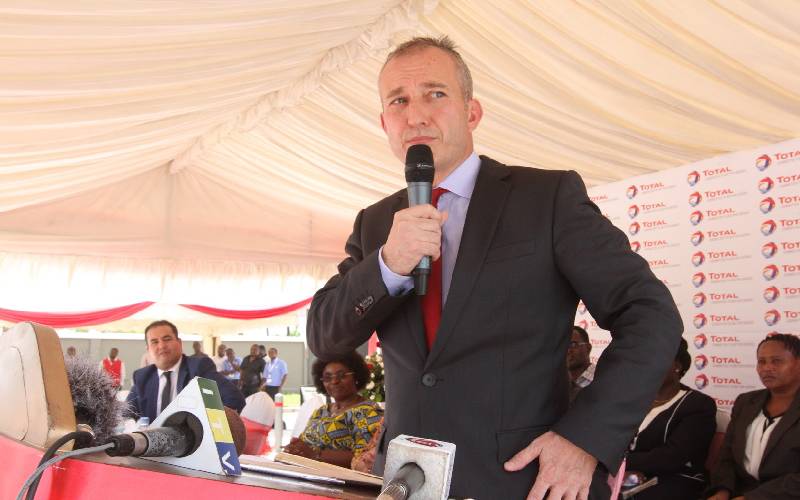 French oil firm Rubis Energie has appointed Jean-Christian Bergeron to oversee its East African operations, where it has recently ventured into with the buyout of KenolKobil.
The firm completed acquisition of KenolKobil's shareholders in March and has now embarked on taking control of the oil marketing firm including the process of delisting it from the Nairobi Securities Exchange (NSE).
Mr Bergeron will join Rubis Energie from fellow French oil major Total Oil, where he has worked for close to 30 years and only left in March this year, possibly following the Rubis offer.
He has a fair understanding of the Kenya and regional markets having served as the board chair for Total's Kenyan operation for three years until September 2018.
KenolKobil declined to comment on the appointment, only saying it would soon issue a statement on this and other transition matters following the conclusion of the deal.
An insider however confirmed that Bergeron, whose most recent posting with Total was as the Saudi Arabia Retail Project Director, would be joining the oil marketer as the chief executive officer for Rubis Energie's East African operation.
Bergeron has also changed his social media profiles to reflect his new title where he also highlights his achievement in Saudi Arabia as "successfully managed a retail network development project including the creation of a 50/50 Total/Saudi Aramco joint venture and the acquisition of an existing retail network of 300 service stations".
He will replace KenolKobil chief executive David Ohana who quit last month and is expected to leave the firm in June. Mr Ohana has been serving as chief executive since 2013 when he took over from Jacob Siegman.
The deal to buy the oil marketer by Rubis has been clouded by insider trading allegations and some traders are still under probe by the Capital Markets Authority.
Insider trading
Ohana had initially been mentioned as among the persons of interest but was in March cleared by the Capital Markets Authority.
In the days leading to the announcement of the deal in October, shares worth Sh6.1 billion were traded in a few block transaction that pointed to some investors having had prior knowledge that the company would be sold.
Those still under investigation are financial advisor Aly-Khan Satchu, Kestrel Capital Chairman Charles Field-Marsham and former Executive Director Andre Desimone for allegedly using privileged information to make gains of up to Sh458 million.
Rubis offered Sh23 per share to the owners of KenolKobil, a premium over the Sh18 it had then been trading at, and on March 13 said it had received acceptances from shareholders with a 97.6 per cent stake.
It further said it is in the process of purchasing the remaining 2.4 per cent stake.
The firm was valued at Sh36 billion.