Shock of Sh3.5b polytechnic equipment lying idle
WORK LIFE
By Eric Abuga | Dec 4th 2018 | 2 min read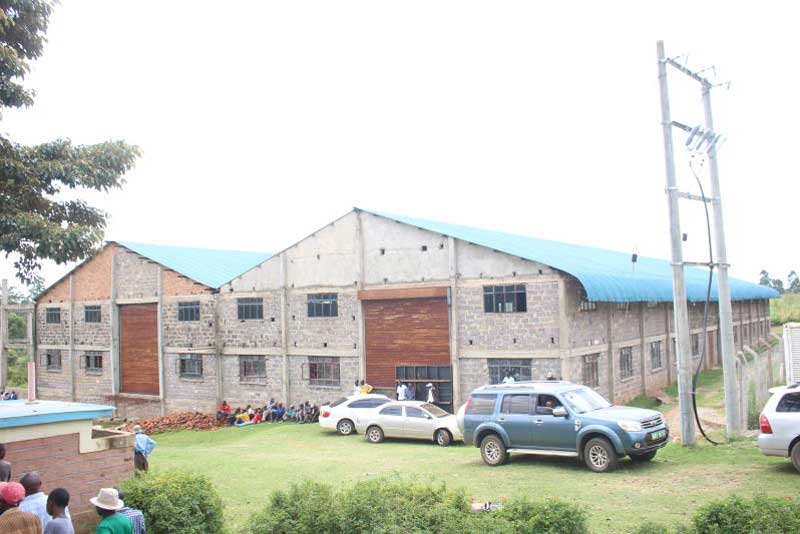 The national government has promised to complete the construction of Riatirimba Vocational Training Centre, where engineering equipment worth Sh3.5 billion has been lying idle for eight years.
Technical and Vocational Training Principal Secretary Kevit Desai said the Government was committed to completing the institution.
Dr Desai, who toured the institution on Friday, was however non-committal on how much money the Government would allocate the project.
When complete the centre, which is under the management of Keroka Technical Institute, will have the capacity to absorb more than 3,000 students.
"The ministry is making every effort to ensure quality of learning in technical institutions across the country. Enrolment of the students in these institutions continues to increase even as we make efforts to improve facilities," Desai said.
Area MP Ezekiel Machogu accused the national government of derailing the project by delaying funding.
"Residents want the institution completed and learning to start. It is unfortunate the multi-billion shilling equipment is idle when it could have been benefiting our children. We need time frames when the money will be released and the construction of the college completed," Mr Machogu said.
He added: "We don't want officials coming here to make more promises. All we want is to have the institution up and running. A lot of money has already gone in and we should not allow it to go to waste. This is public money and we must safeguard it."
Cabinet Secretary Fred Matiang'i visited the institute in March 2017 when he was in charge of Education and promised to ensure it was opened in three months.
He also promised an additional Sh100 million from the exchequer to facilitate construction.
"There are signs of vandalism which will be deterred once we tap into the facility's potential," Dr Matiang'i said.
In October this year, the national government announced a plan to partner with counties to support vocational training centres.
Each county will receive Sh39 million from the Government to purchase instructional materials.
The initiative is meant to encourage youths to join the centres to acquire technical skills to enable them to be self-reliant.