Kenya Revenue Authority reacts to employee's unexplained Sh600m wealth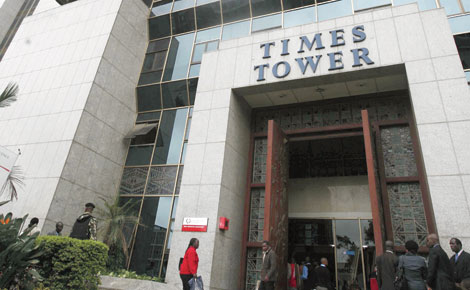 NAIROBI, KENYA: The Kenya Revenue Authority staff who hit headlines on Tuesday over questionable wealth acquisition was interdicted two years ago.
In a statement KRA said the employee, Joseph Chege Gikonyo was interdicted on October 31, 2016 when allegations of involvement in the malpractices was raised.
''Issues of unexplained assets and tax evasion have been under investigation by both the EACC and the KRA. The findings on tax evasion have already been shared with the EACC to facilitate prosecution of economic crimes in addition to the recovery of the taxes by the KRA," reads a statement signed by Githii Mburu, the KRA Commissioner for Intelligence and Strategic Operations
"Violations of other aspects of the KRA Code of Conduct including conflict of interest are currently under the KRA disciplinary process."
Standard Newspaper on Tuesday reported the lavish lifestyle of Gikonyo that has attracted the attention of Ethics and Anti- Corruption Commission.
According to the report, Gikonyo a civil servant earning a monthly salary of Sh119, 000 has unexplained wealth estimated to be more than Sh615 million.
On Friday, EACC filed an urgent suit at the High Court to freeze Gikonyo's accounts in an effort to recover the questionable wealth that includes immovable property spread across Nairobi, Mombasa, Kilifi and Kwale counties valued at Sh355 million, and cash deposits in various banks totalling Sh399 million.