James Oswago accuses Chiloba of making false Sh250m payments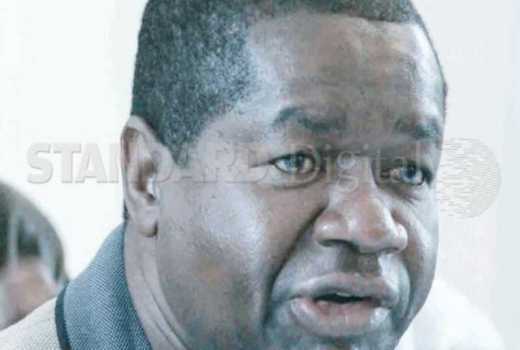 NAIROBI, KENYA: Former electoral agency chief officer James Oswago on Monday said his successor Ezra Chiloba made fictitious payment amounting to Sh250 million.
Appearing before National Assembly Public Accounts Committee, Oswago said that he had refused to make the payments to Face Technology that supplied Electronic Voter Identification Devices (EVID) since they were "fictitious and strange".
The payments arose from change of specifications and quantity of the equipment from 30,000 to 34,000 units resulting into additional Sh460 million.
Oswago said Chiloba made the payments within three months of assuming the position despite queries he had cited in his decision not to make the payment.
He said the Independent Electoral and Boundaries Commission (IEBC) agreed with the vendor to provide additional 4000 kits at the same cost agreed for in the initial kits as well as 600 kits which were not to be paid for since the firm was not offering warranty to the Sh1.5 billion kits.
But when the firm sent invoice demanding for payment it claimed payment for the 600 kits had also been included and other components which were not in the agreement.
"The invoice by FACE Technology to the commission included items which were fictitious, strange or doubtful that should not have been included," said Oswago.
They included logistics, transport and labour at Sh55, 200,000, material component increase at Sh130, 500,000, hand held bags at Sh1, 725,000, electrical power extension cables Sh4, 944,000 and duty on electrical power extension cables at Sh1,396,400.
"The invoice included 600 Electronic Voter Identification (EVID) kits, the items were to be provided for in the absence of a warranty and to cater for lack of local service centre," Oswago explained.
"I refused to make these payments. After I had left the commission, Betty Nyabuto became an acting CEO. She too did not pay. But when Chiloba came in he made the payments in three months," he added.
Mr Chiloba while appearing before the committee chaired by Opiyo Wandayi told the MPs that he made the payments since they were valid and legitimate.
"First, we wish to confirm that the payment Sh259, 020,526.80 was valid and legitimate. The more than 10 per cent variation mentioned in the draft report does not arise since the 30000 EVIDS were not the same as the 4600 EVIDS," Chiloba had told the committee.
Oswago – who is currently facing charges relating to procurement for 2013 General Election – said the decision to increase the number of the kits was reached following a plenary by the commission.
But former IEBC Chairman Issack Hassan, who also appeared before the committee, said the commission never interfered with the secretariat in procurements.