Nairobi Pensioners risk not getting pay-outs owing to a Sh13billion City Hall debt to Laptrust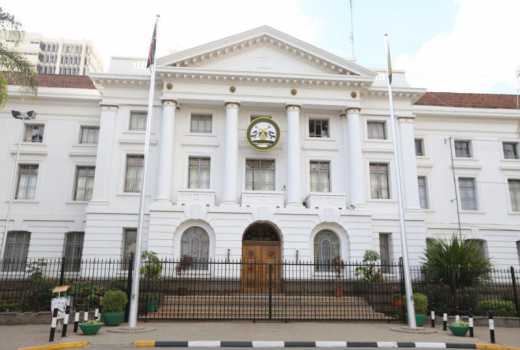 Retired City Hall employees risk losing their pension dues amounting to Sh13 billion.
This follows failure by the Nairobi county government to remit contributions to the fund manager.
Local Authorities Pensions Trust (Laptrust) retirement scheme, which manages City Hall's pensions scheme, says the county has not remitted pension deductions since 2013. It estimates the debt to be about Sh13 billion.
Laptrust, which also manages pension schemes for workers of other county governments in the country, has threatened to take over prime property owned by City Hall to settle the debt, which includes contribution arrears of Sh6 billion, accrued interest of Sh5.5 billion and actuarial deficit of Sh1.1 billion.
Full payments
Laptrust CEO Hosea Kili last week told the Nairobi county assembly's Public Accounts Committee (PAC) that the last time City Hall remitted statutory deductions to the trust was about five years ago. This despite the money being deducted from employees' salaries every month.
"If this trend continues, we may run out of resources and not be able to pay the members of the trust," he said.
Kili told PAC members that the debt dated back to the City Council era; before the advent of devolution. Laptrust entered into agreements with the Evans Kidero administration, which was in office from 2013 to August last year, but full payments were never made.
According to Kili, 60 per cent of Laptrust's 9,600 active members countrywide are Nairobi County pensioners. The trust makes monthly payouts of Sh50 million.
"The Mike Sonko administration, which has been in place for six months, has only paid for two months and defaulted for four. After reconciling the payments, we can conclude that no remittance has been made since 2013," said Kili.
He told PAC members that Dr Kidero's administration had promised to offset the debt by remitting Sh245 million to the trust every month.
The debt was to be settled over a five-year period, with Sh3.1 billion or 35 per cent of the debt being paid in cash and Sh7.5 billion or 65 per cent to be paid through property swap.
Properties to be swapped to Laptrust in the deal included Kariokor Estate valued at Sh3.1 billion, Sunken Carpark worth Sh1.6 billion and Buru Buru Estate valued at Sh1 billion.
"The debt settlement agreement was concluded in May 2017 but the finance executive has never authorised the transaction," said Kili.
Property Swap
Majority Chief Whip Chege Mwaura opposed the property swap deal, saying it spelt doom for city residents. His sentiments were echoed by PAC chairman Wilfred Odalo.
"I've noted with concern Laptrust's interest in the county's property. They should desist because if they take over, they will increase rent, which will be a problem to the tenants," said Mwaura.
Kili, however, said it was not their wish to take over council property, but if it was the only way of ensuring the debt was settled, then so be it. "We're ready to enter into negotiations with the county government and avert an increase in interest."