Kenyan tourists targeted in new saving plan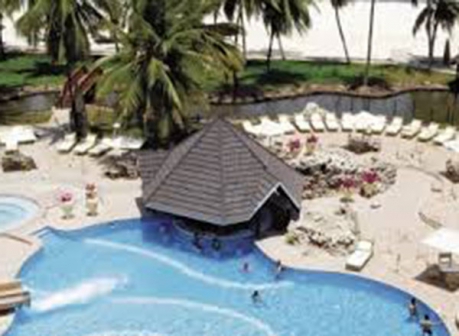 Ukunda, Diani: Diani Reef Resort and Spa, has launched a saving model to allow holidaymakers save for their vacation ahead of the peak seasons in April, August and December.
Dubbed Easy Pay Plan, domestic tourists will be able to choose a package and pay for it by installments using both their bank transfers and mobile payment platforms.
According to the Managing Director, Diani Reef Resort and Spa, Bobby Kamani, the new model will help spur domestic tourism and allow Kenyans to have access to vacation sites such as the spectacular white sandy beaches in South Coast:
"We are introducing this new model to encourage a culture of saving for vacations and encourage Kenyans to embrace local tourism. Many of the international tourists who come to Kenya save up for a certain period before embarking on their journey. Easy Pay Plan will allow many Kenyans to have an experience just like their international counterparts."
Last year, Diani Reef experienced 90 percent occupy especially during December, which was the pick season:
"In December 2016, we had 90 percent occupancy rate as 70percent were domestic tourists. We expect the saving model to push the numbers up," said Kamani.
Mr. Kamani also called on the government to expedite the construction of Dongo-Kundu bypass road and the expansion of the Ukunda Airstrip. He said the delay on this two major infrastructural developments hindered access to South Coast affecting tourism significantly:
"The government needs to accelerate the construction of the Dongo-Kundu bypass to reduce the delay time at the ferry crossing point which hinder many tourists, both local and international, from experiencing the vacation sites in South Coast. Delayed expansion of the Ukunda Airstrip has discouraged bigger aircrafts from landing and bringing tourists to our facilities. If the tourism industry wants to see an exponential growth in numbers, then such infrastructural development must move on faster."
At the same time, Kamani noted that Diani Reef gear up its focus toward conference tourism as part of its strategy boost its portfolio: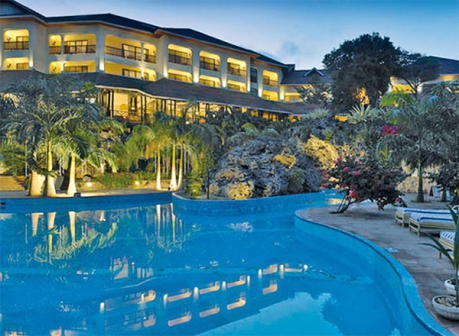 "Last year, Kenya hosted major conferences including TICAD and UNCTAD. Because of the strategic and geographical location of our country; this gives an edge to hosting more international conferences. Therefore, Diani Reef is following suit to offer the same product to ensure visitors have an opportunity to enjoy the touristic sites as well as transact business in more relaxed and conducive manner."
In 2015, Diani Reef Beach Resort& Spa was voted Africa's leading spa resort and leading beach resort in the World Travels Awards (WTA) country category awards.