What you must study to be an engineer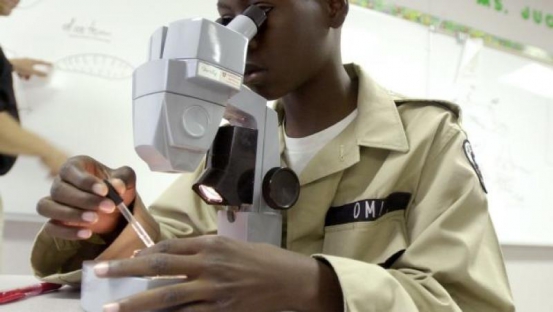 Engineers need to be good at maths and sciences as they are applied to a number of different engineering issues.
As well as good grades in mathematics and sciences, engineering also requires hands-on experience; and an understanding of innovation principles, processes, design and society.
The good news is that whatever your interests are in school, there is probably a branch of engineering that will match your desires and interests. For example, a bio-engineer working on the engineering of biological systems would need a good understanding of biology.
A chemical engineer who works with raw materials to create everyday, useful products would need to be interested in chemistry. There are also plenty of routes into engineering – such as apprenticeships and vocational schemes – that focus more on your experience of practical problem-solving.
By choosing science, technology, engineering and maths (STEM) subjects you are most likely to broaden your options later in life rather than narrow them. A wider range of careers would be open to you if you continued with STEM subjects post 16 years old; if you discount STEM subjects after 16, it is very difficult to go back to study them if you change your mind later on.
Science and mathematics are valued and useful for a majority of careers – and they are not by any means limiting. Qualifications in science, technology, engineering and mathematics also have a perceived degree of difficulty which appeals to a wide variety of employers.
Going to university can be one of the routes to get into engineering, however it is not the only route. If you do go to university you may incur debt during your studies which may take a few years to pay off after graduation.
One way to overcome this is to get onto a bursary scheme run by many engineering employers, which pays you an annual stipend while you study, often in return for you agreeing to work for that company for a period of time.
If you decide not to go to university, taking up an industry apprenticeship straight from school carries the advantage that you earn a salary from day one, while you are training. And the vocational training that you receive during an apprenticeship can lead to a good wage as an engineering technician. Go to the apprenticeships page on the Tomorrow's Engineers website for more information about qualification pathways and engineering technicians (Eng Tech).
The engineers who earn the best salaries are often professionally registered – there are three levels of professional engineering registration: engineering technicians (Eng Tech), incorporated engineers (IEng) and chartered engineers (CEng).