Self-taught Kenyan coder creates e-voting platform with capability for use in general elections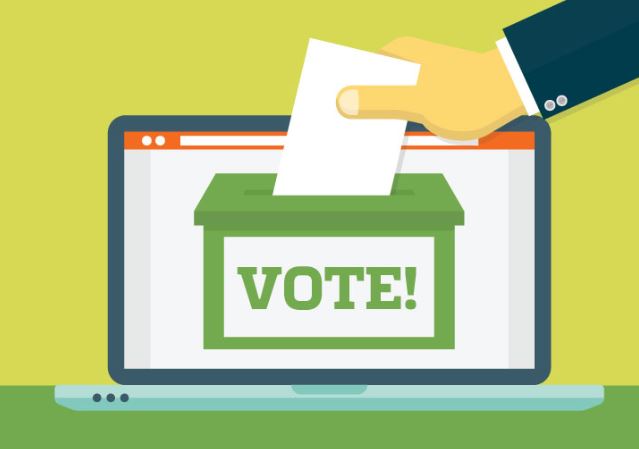 It is a platform that took Vincent Omondi just two weeks to develop, thanks to his zealous passion for coding, the few resources at his disposal and to the largest extent, his impressive streak of genius.
Despite the brevity it took Omondi to code it, the electronic voting system is his biggest creation yet, and one that Omondi believes could hold the solution to Kenya's recurrent election challenges.
Already, the system has been used by Makini School for student elections and Omondi has been approached by lecturers from various universities, asking whether the system can be used for student elections, although not in a formal capacity yet.
Initially, Omondi says, he came up with the system for use in elections at Makini School, which, last year, replaced manual voting with Google Forms.
"I came to Makini School as a Mathematics teacher in 2014. The school was then using the manual system of ballot voting and I noticed it was inefficient because of the high costs of printing ballot papers and the enormous time spent counting votes," Omondi told Standard during an interview at the institution.
Omondi helped the school transition to voting using Google Forms last year, but this too, was not completely efficient as it allowed pupils to vote more than once.
"He says, "That is when I decided to code and create a voting system that is unique and can be applied on different scales. I designed it in just two weeks early this year, then ran a pilot before it could be used officially. I didn't use much, just my intelligence".
The result was the Makini School Elections Portal, an election platform that Omondi says can be replicated for elections anywhere and on varying scales, including the country's general elections.
Currently, the system works by allowing voters to log into computers, entering a special unique code and voting for their candidates of choice in different jurisdictions.
The portal automatically tallies votes, releasing them immediately the last person casts a vote.
Omondi believes the system is adequate for a nationwide voting scenario. He reveals, "If it were to be used for the national elections we could register voters using biometrics. On the voting day, they would not need to vote at the polling stations where they registered. All one would need to do is use biometrics for authentication, then the system will automatically bring up the details relevant to the voter".
The voting could be done on a series of devices, from special machines to computers, tablets and even smartphones.
Alternatively, Omondi notes, voters could be given special unique codes similar to those provided by mobile service providers. A voter could be given a card to scratch and input the code which expires after one use, allowing them to vote.
Omondi has no previous formal training in information technology. It is only now that he is currently enrolled at Kenyatta University, where he is pursuing a Bachelor's Degree in Information Technology. Even then, he notes, "I already have the knowledge and skills. It is just a matter of formality so that I can get the papers".
He prides himself in being a self-taught coder, his interest in IT sparking after he completed high school and only growing ever since. Mostly, he relied on internet resources in learning his technological skills.
His technology, Omondi says, is better than the electronic voting system used by the Independent Electoral and Boundaries Commission in the last election as it can work efficiently using intranet, making it applicable for areas with poor internet connectivity. He adds that the entire process is automated and the system automatically tallies the votes, allowing voters to know the outcome immediately voting concludes while also bearing the promise of reducing manpower and other costs by almost half.
"It can handle heavy traffic, so it is applicable for countrywide voting," he adds.
The program can further be coded to automatically launch and shut down voting. Further, voters can see the number of votes before and after casting the vote, just so they are sure their vote has been counted.
Omondi told Standard that he has tried to pitch his technology to IEBC severally but so far, his efforts have been frustrating. "I have approached them with the concept several times but they just say it is a good idea and the discussion ends there," he says.
It has been a discouraging journey, having technology that could solve Kenya's voting problems but not being able to get the attention of IEBC.
"We have brilliant minds that can come up with amazing solutions for our country's problems. There is no need to source this technology abroad," he says, adding that young people are demotivated by the lack of opportunity and lack of avenues to express their ideas.
With more resources and collaboration with IEBC and other IT experts, Omondi believes, the system can result in an efficient, convenient, secure and more affordable voting technology, solving problems of previous elections such as people being unable to vote because they are far from their polling stations.
He adds, "I believe IEBC should start looking for solutions for the next general election right now. They should give young people a chance to help formulate solutions, perhaps through competitions. They would be amazed".
Despite the challenges he has faced, Omondi remains relentless in spreading word about the technology, hoping that it will materialize into an opportunity to help IEBC ease the election process. For a start, he notes, he hopes IEBC will give him the chance to use the technology in small-scale elections, such as those the commission oversees for institutions.