Uber lost a massive amount of money but is still worth a fortune
SCI & TECH
By Mirror | November 19th 2018
By
Mirror
| November 19th 2018
SCI & TECH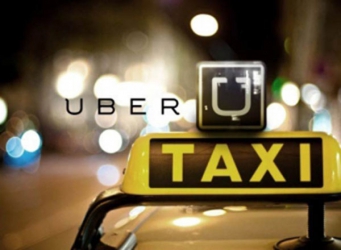 Uber has said it lost Sh100 billion ($1 billion) in the quarter that ended in September 2018. That's 20 per cent more than in the quarter before.
In the fine tradition of late capitalism the company has never made an operating profit. It is, however, worth an estimated $76 billion dollars and may raise $120 billion when it floats on the stock market next year.
Growth at the firm has slowed but the firm did report that bookings were up 6 per cent on the previous quarter. It brought in more money too, collecting nearly $3 billion from people using its services.
One of the gripes expressed by London's black cab drivers is that Uber is using its venture capital investment to put them out of business. Once the black cabbies have gone, the firm will have a near monopoly and can push prices up.
A bleak outlook from London's black cab drivers is, however, as predictable as the rising sun.
Other cab drivers are more optimistic, appreciating that Uber offers a different service to that of London's iconic taxis.
The company is hoping to continue growth by investing in other areas. Uber Eats delivers food and the company is investigating everything from self-driving cars to flying drone taxis.
The company is also launching electrically-assisted bikes in some areas and scooters are another area that the company thinks shows promise.
Uber CEO Dara Khosrowshahi told TechCrunch that in the next 10 years the taxi portion of Uber's business will make up less than 50 per cent of its revenue.