Kenya's Microsoft-backed Mawingu aims to triple broadband users
SCI & TECH
By Reuters | Apr 21st 2018 | 2 min read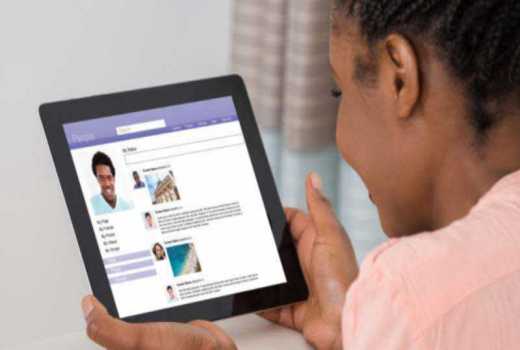 NAIROBI, KENYA: Mawingu Networks, a Microsoft backed Kenyan start-up using underutilised television frequencies, aims to triple rural broadband users in the next two years, its chief executive said.
Only 40 percent of the East African nation's 45 million people have access to high-speed Internet, through fibre and smart phones, offering firms like Mawingu, which uses so-called TV white spaces technology, and Liquid Telecom to compete on cost with telecom operators such as Safaricom.
Since its establishment in 2013, Mawingu, which means cloud in Swahili, has set up 1,500 Internet hotspots in and around Nanyuki, a market town of 50,000 about two hours drive from Nairobi, linking 600 small businesses and 11,000 active users.
"I would like to be three times this size within 18-24 months and from there I would like to be 50 times this size. I would like to have a nationwide rural connectivity network," Mawingu CEO Tim Hobbs said in an interview.
Such increases would help Mawingu to grow revenue and to become profitable, he said, without giving a timeframe.
The firm is using a $4 million loan from the Overseas Private Investment Corporation (OPIC) to expand, he said, adding that Mawingu would raise more funds later this year.
"We are not profitable yet but we are heading that way," said Hobbs, adding that Mawingu's partners needed to see it making money in a sustainable way from the Microsoft TV white spaces technology, which is cheaper than fibre or providing 3G and 4G using base stations.
Mawingu sells 650 megabytes of data for 100 shillings ($1.00) more than the 200 megabytes sold for 100 shillings by established operators.
The Kenyan government forced broadcasters to migrate to digital from analogue in 2014, to free up spectrum frequencies as part of a drive to boost Internet connections.
"Our network will reach parts that other networks can't reach," Hobbs said.
Microsoft, which has a representative on Mawingu's board, said it viewed such partnerships as key to its goal of ensuring the world is connected.
"For businesses and individuals alike to be able to participate in that digital transformation and take advantage of it they need to be connected to broadband," Lutz Liob, who works with Microsoft Africa, said.