Fears Facebook data crackdown will prop up a digital marketing duopoly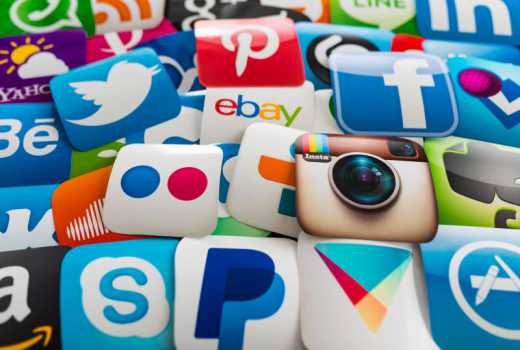 Facebook is putting tighter controls on data flowing through its social network in response to the worst privacy crisis in its history.
Rather than hurt the firm, this will give Facebook and rival Google more power over a digital advertising market they already dominate, industry executives and analysts say.
The crackdown started last week after revelations that a consulting firm that worked on Donald Trump's presidential campaign improperly accessed information on millions of Facebook users.
The first victims were data brokers such as Acxiom Corporation and Oracle Corporation's Data Cloud that sell information that marketers use to target adverts on the world's largest social network.
Facebook is scrapping the targeting tool and will stop sharing anonymous information the brokers use to measure ad performance.
The company said this "will help improve people's privacy on Facebook." The shares have slumped on concern tighter data policies like this will make Facebook ads less valuable, denting revenue growth.
But some in the advertising industry think the changes will push marketers further into Facebook's arms, sending more spending directly to the company.
"The elimination of third parties is smart strategically," Morgan Stanley analysts said this week. They expect no "material reduction" in spending on Facebook and, over time, the company will net more ad dollars by avoiding industry middlemen. Facebook shares edged higher on Friday, while the tech-heavy Nasdaq Composite index dropped one per cent.
Take a quick survey and help us improve our website!
Take a survey
Track ad effectiveness
For years, advertisers grumbled about the "walled gardens" of internet giants – digital barriers Google and Facebook maintain to prevent outsiders from accessing user data while limiting their ability to independently measure and track ad effectiveness.
Recently, the companies, which control 87 per cent of digital advertising, have listened, granting more access.
But this opening up could stop now.
"Facebook is raising the walls around its garden," Morgan Stanley's Brian Nowak wrote. "The two largest online ad platforms will now be more aligned, focusing on their first-party data offerings and tool sets which we expect to enable Facebook and Google to continue to drive 90 per cent of the online ad market."
With less data to target ads on Facebook, marketers will likely work more with Google. Take the Acxiom example.
Google announced a partnership with that firm in 2016 to improve Google's search, display and video ads. "This whole Facebook debacle is very good for Google," said Ari Paparo, a former Googler who runs ad tech firm Beeswax.
To fight drought, involve communities
According to the latest information from the Meteorological Department, rainfall will be poorly distributed in April, May and June, and this will have a serious impact on agriculture