Study shows Kenyan's soaring appetite for mobile loans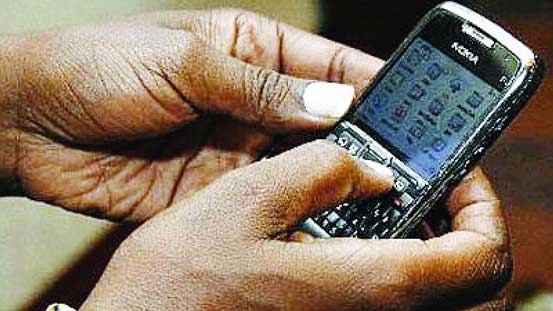 NAIROBI, KENYA: Mobile loans have become the largest source of credit for Kenyans besides family and friends, signalling the growing allure of financial technology (fintech) services in the country.
According to data from a new study on consumer trends by marketing research firm, Consumer Insight, four out of every 10 Kenyans polled rely on mobile loans for credit. This is against one out of 10 Kenyans who prefer bank loans.
"Mobile loans are steadily upsetting soft credit and are now the second most preferred avenue at 38 per cent in sharp contrast to 10 per cent for bank loans," said Ruth Ruigu, a research director at Consumer Insight during the study's release in Nairobi on Thursday.
"Friends are still the first port of call for 49 per cent of Kenyans, with another two per cent resorting to shylocks for their credit needs," said Ms Ruigu.
The findings mirror the rising trend of mobile loan facilities in the country that has seen competition between financial service providers and telcos reach fever pitch.
The latest edition of the Household Demographic Survey from the Kenya National Bureau of Statistics (KNBS) indicates that mobile loans are the third most important source of formal loans for Kenyans behind commercial banks and Savings and Credit Cooperative Societies (Saccos).
Frequent users
Mobile loans appeal to many due to the lack of security required and the convenience attached where funds are disbursed to users within minutes in many instances.
At the same time, mobile loan facilities often rely on mobile money transactions in determining the ceiling for respective borrowers, allowing frequent users a stronger role in determining how much they can obtain.
M-Shwari, one of the leading mobile loan products launched in the country in 2012 through a partnership between Safaricom and Commercial Bank of Africa, has so far disbursed over Sh230 billion in loans, according to a report by the Financial Sector Deepening Kenya.
The Consumer Insight study also indicates that more Kenyans are turning to their smartphones for their everyday business and leisure needs, with six out of 10 Kenyans reporting being unable to leave their houses without their devices.
"Leisure activities are increasingly turning indoors, with an emphasis on gadgetry," explained Ms Ruigu.
"Social media and instant messaging are ever increasing in prominence, with Facebook leading the pack of leisure activities for consumers."
The study also found that one out of five Kenyans go online for gambling and betting, with three per cent of those interviewed saying they relied exclusively on betting income for their survival.
The study was conducted in January this year through face-to-face interviews covering 3,600 Kenyans aged 13 and above in rural and urban areas across 16 counties.