Chilobae to Chilobye, hot topics that broke the Net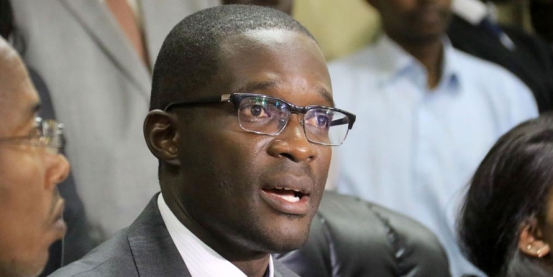 When Raila Odinga called for a presser to address how he plans to challenge the presidential elections, the internet went wild. A few hours before he read his statement, the phrase 'Mass Action' was one of the most tweeted words.
Shortly after, National Super Alliance (NASA) called for mass boycott of work. Days later after careful soul searching and consultation, NASA declared it will head to Supreme Court to seek justice.
Immediately after, the buzz word was 'Supreme Court', with hashtags like "justice, Kenya Is Bigger dominating conversations. Aside from the serious talks and anticipated wait, some of the things that trended during the Supreme Court proceedings include: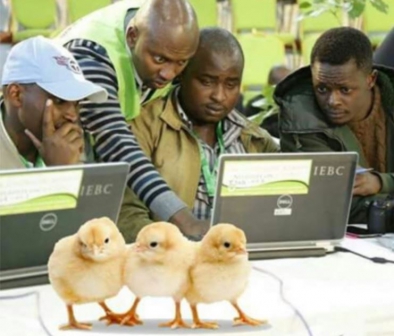 #VifarangaVyaKompyuta
While reading his statement on why he rejects Uhuru's reelection, Raila referred to Uhuru and Ruto as 'computer generated leaders'. He gave an analogy of an artificial process where he alleged the leaders were hatched like chicks, calling them "Vifaranga vya computer". This birthed quotes, hashtags, hilarious conversations and memes showing little chicks on computers.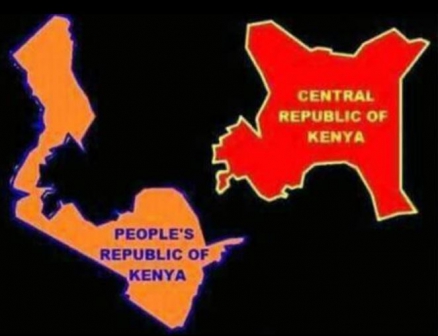 #LetsTalkSecession
One evening, as people were talking about the Supreme Court, Independent Electoral and Boundaries Commission and rulings, David Ndii appeared on local television. He was talking about a conversation Kenyans had previously had in hushed tones - secession. He was laying possibilities of dividing the country and having two leaders. By the time the NASA strategist was done with his TV talk, the word secession had swept social media, complete with maps on how the division should happen. Although the talks were mostly light and rib cracking, the heaviness of the talk was not lost on politicians, who cautioned Ndii against inciting Kenyans. #LetstalkSecession was one of the most trending phrases for three days; between August 25 and August 28.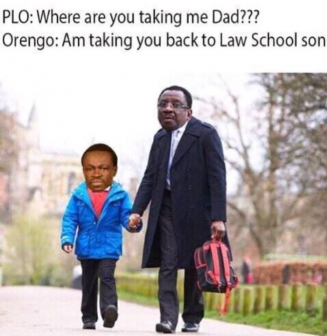 #PLOLumumba
There is an old joke that says if PLO calls you for a meeting, the first thing you do is buy yourself a dictionary. The old man is known to go heavy on English words. His legacy in law cannot be told without reference to his language. So, when PLO stood to defend his client at the Supreme Court, Netizens made fun of his utterances and tweeted him to tone down on his English.
Quotes such as: Justice is simple, not bombastic, Be a walking constitution, not dictionary and other jibes thrown at him did not stop the orator from going deeper into his vocabulary.
#Amicus
The first time this Latin word made entry into Kenyan dictionary was 2013, when Raila went to court. Amicus curiae, which means impartial adviser to a court of law featured yet again. But on social media, supporters of Jubilee and NASA used it to 'soften' the heavy criticism they were throwing at each other.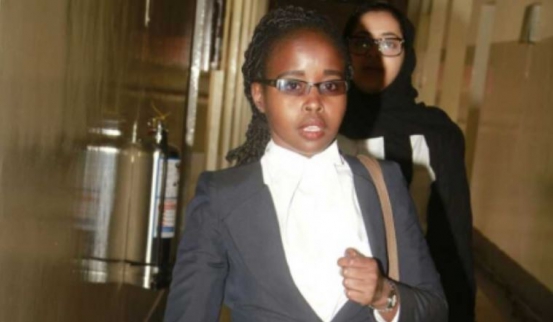 #NganiaMellisa
She was probably the youngest lawyer in the high voltage show of legal prowess defined by prominent and experienced lawyers. When she made a presentation at the Supreme Court, questions like: who is that lady? emerged on social media almost immediately. Ng'ania Mellisa works for Wairegi Gatetua and Associates in Nairobi.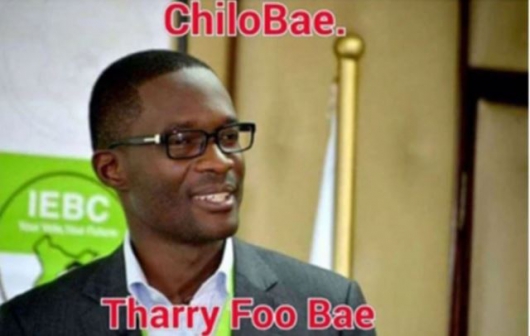 #ExitChilobaeEnterChilobye
One name that controlled the Internet trends in Kenya since the elections was Chiloba, or Chilobae as women fondly called him. His charm, his way with words and composure got people tweeting and mentioning him over and over, until the word "Chilobae' was lodged into the top trending words in Kenyan searches for almost three weeks.
On Friday, after the ruling that faulted IEBC, there was a shift in the trending topic and Chilobae he of the form 'tharre four bee" became 'Chilobye' to show displeasure at Chiloba's team.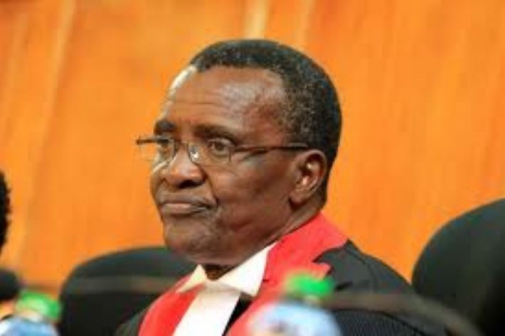 #Maraga
He who delivered the ruling – the judge known by many as no nonsense made it to one of the most searched words by Kenyans online. There were mixed reactions on whether the ruling he made was fair, but he was no doubt a subject of discussion online.