Fire destroys 50 ha of Menengai forest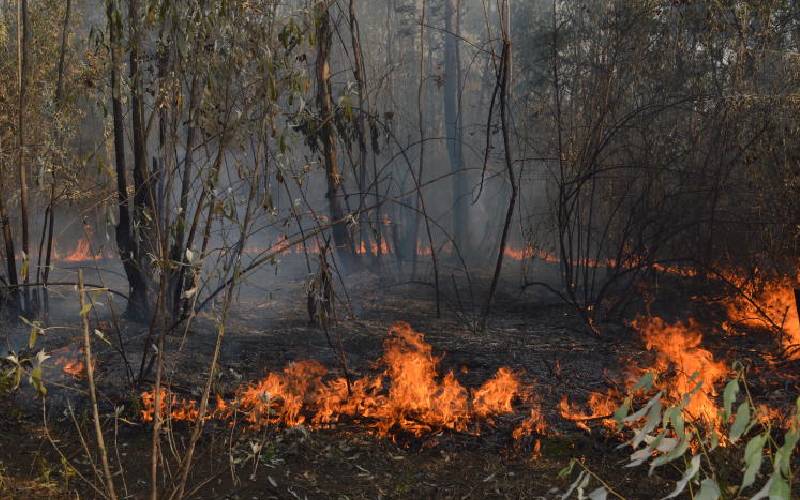 An estimate of 50 hectares of Menengai forest was on Sunday, March 13, destroyed in a fire incident.
An escape fire from neighbouring farms is reported to have caused the incident.
George Njenga, the Head of Conservancy Mau said authorities were yet to contain the fire. He, however, said the Nakuru County fire brigade was already on site.
"Residents and members of Community Forest Association also attempted to put out fire but they failed with the fire spreading and we do not know when it will stop," he said.
Njenga added that fire incidences in Menengai had reduced in the last years.
Nakuru County Commissioner Erastus Mbui said forest fires caused by human activities have been rampant in the last three weeks.
Mbui urged residents with farms near the forests to exercise caution when clearing their farms.
"It will be impossible to control the fire, especially with the dry and windy season," said Mbui.
Authorities pledged to have trainings among residents to ensure they were well informed on the danger of fires and actions taken to ensure quick response.